A CONCENTRATE OF BLACKBERRY, BLACKCURRANT AND SPICES
Story
The story
At the foot of the Sainte Victoire mountain, 15 kms from Aix en Provence, in the commune of Puyloubier, this domaine was bought in 1890 by Aurélien Houchart, a negociant and friend of Cézanne and great-grand father of Geneviève Quiot. This family estate has been farmed since Roman times some distance away from the "Via Aurelia".
The vintage
A rainy but beneficial first semester which allowed to make up a little for the deficient water reserves in 2017. Consequently, spring was synonymous with mildew attack but thanks to a proper control, the harvest has been preserved. The summer was hot and sunny, which allowed us to approach the harvest in optimal conditions. The health of the berries was excellent and conducive to the expectation of optimal maturity, favored by a magnificent beginning of autumn with hot afternoons and cool nights.
Location
At the foot of the Sainte Victoire mountain, near the town of Puyloubier. The domaine is located in the plain between the Sainte Victoire and Aurélien mountains. This very particular situation creates a very specific climate to this area.
Terroir
Clay-limestone soils, with a coarse texture, resulting from the decomposition of the bedrock of the surrounding mountains.
In the vineyard
In traditional culture, the work in the vineyard favors the work of the soil and the preservation of the environment.
Harvest start date
October 2018
Vinification
Total de-stemming and 20% "saignée" to make Rosé wine. Vatting time : 10 to 15 days at 27-28°C. Matured for 10 to 12 months.
Varietals
Cabernet sauvignon
Carignan
Grenache noir
Syrah

Specifications
Alcohol content: 14.5 ABV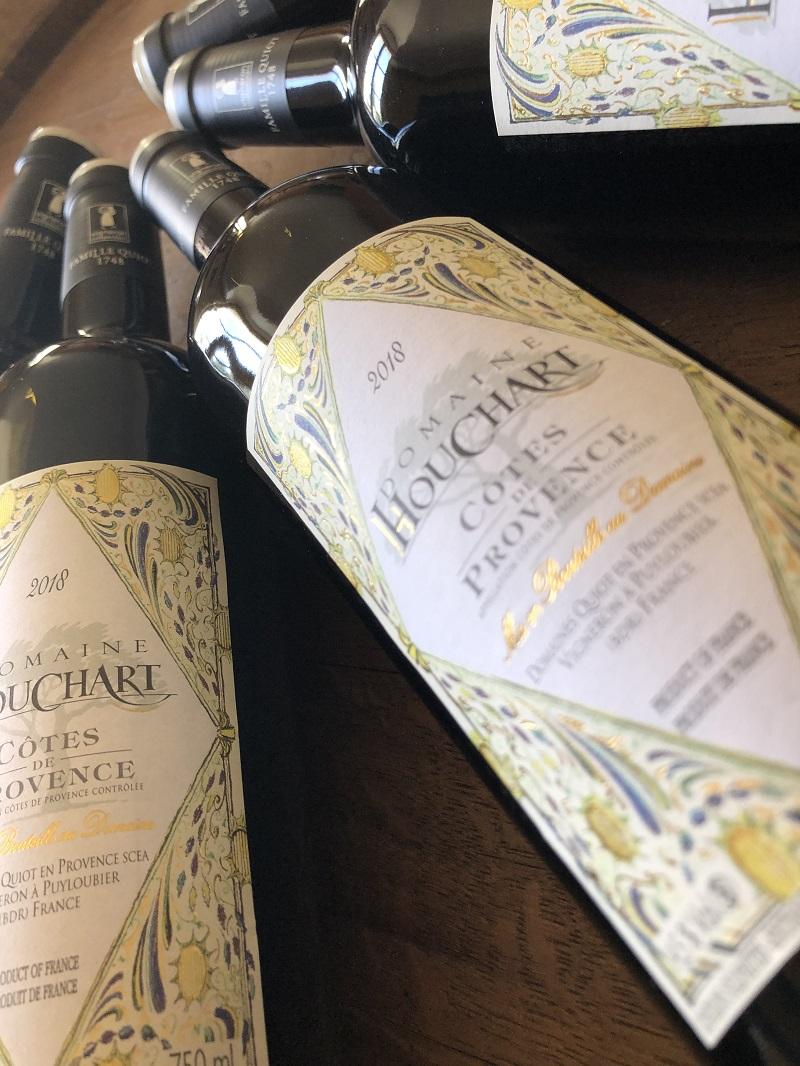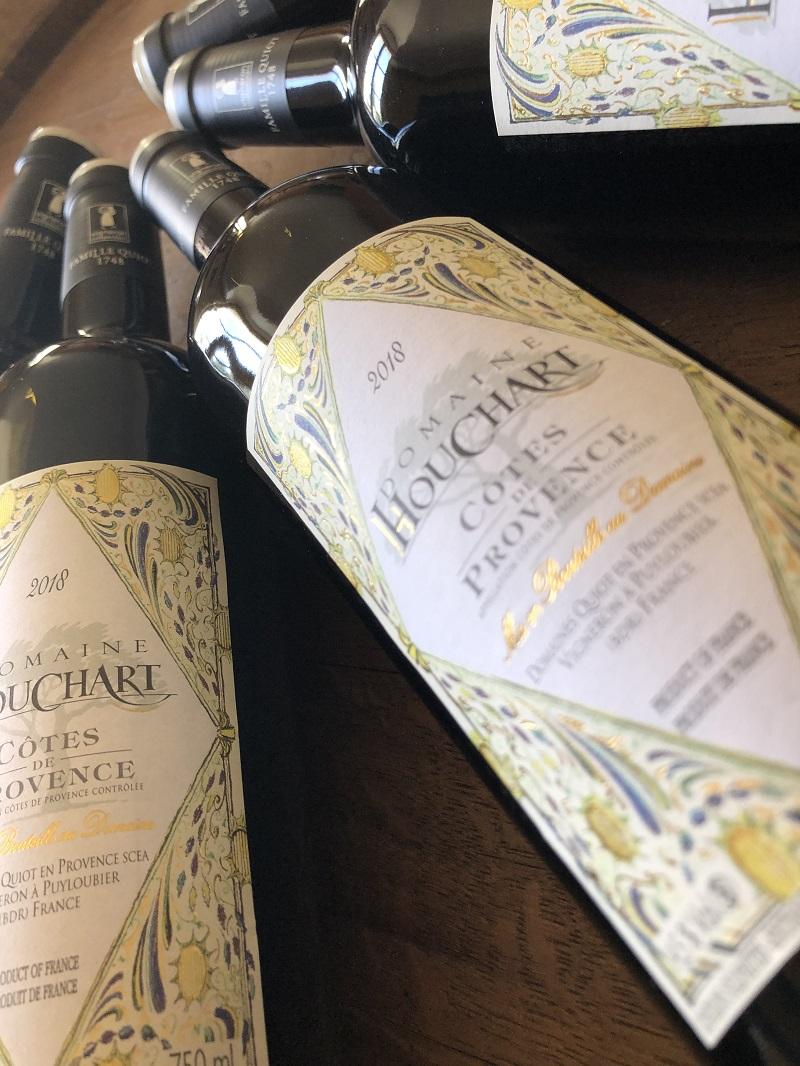 Advice
Serving
Serve it around 15°C. We suggest you to refresh it in summer.
Ageing potential
2 to 3 years, 5 years
Tasting notes
Wine with scents of violet, blackcurrant and white pepper. Supple and deliciously fruity palate. A versatile wine to serve chilled (15-16°C) for more sparkle.
Visual appearance
Vermillon red.
At the nose
Red berry and pepper aromas.
On the palate
Red berries with a lovely, well balanced tannin structure.
Food and wine pairings
Barbecues or Italian dishes.
Recipes
SARDINIAN PASTA
You will need fresh Italian sausage (or from Toulouse), pecorino, cherry tomatoes, tomato puree, 1 red onion, 2 garlic cloves, the pasta of your choice (here gnochettis) and a little bit of olive oil. First, peel and chop the onion and garlic cloves. Peel the sausage. Brown everything with olive oil over medium heat, preferably in a high side pan. Stir well and cook until obtaining a nice homogeneous golden color. Wash and slice the tomatoes and add them to the preparation. Cook for 5 to 10 minutes, gently stirring. Add the tomato puree and cook for 5 more minutes. Meanwhile, cook the pasta, don't drain them too much and add them to the pan. Mix well and add the pecorino, grating it over the preparation. It's ready, enjoy your meal !
[+]