ENJOY THE AROMAS OF MUSCAT WITH LIGHTNESS
Story
The story
Since 2006, the Quiot family, charmed by the Dentelles de Montmirail and its products of character, has owned the Château du Trignon in order to perpetuate it, while expanding it by 10 ha of Vacqueyras and a few hectares of Beaumes-de-Venise.
"Respectful of our achievements but rich in our winegrowing knowledge, we have adopted this land, whose singularity fits in with all of our other properties, with the same concern for tradition, quality and adaptation."
The vintage
The Muscat de Beaumes-de-Venise is unique in the Rhône Valley. This world-renowned natural sweet wine is made exclusively from the Muscat à petits grains grape variety. The vineyard extends over centuries-old terraces once populated by olive trees. A few are still there, who seem to ensure the flourishing of the Muscat de Beaumes-de-Venise. The AOC Vin Doux Naturel Muscat de Beaumes-de-Venise was recognized in 1945, with retroactive effect to the 1943 vintage.
Terroir
A particular geology made up of clay-sandy "blond lands" resulting from the erosion of "safre", a soft Miocene rock (-15 million years old). At the estate, we only have one 2-hectare plot, on the slopes of the Dentelles de Montmirail (southern slope) with clay-limestone soils.
In the vineyard
The grape variety is exclusively made up of Muscat with small white and black grains. The bunches are harvested manually by successive passages depending on the maturity. The grapes must have a sugar content greater than 252 g / l.
Vinification
100% hand harvested. Grapes must have more than 525 g/L of sugar. Same vinification as for dry white wines. The mutage must be carried out during fermentation with pure alcohol with a minimum alcoholic strength of 96 degrees, when the musts contain 5 to 10% alcohol. Wines must contain a minimum of 100g / l of sugar and have a minimum acquired alcohol content of 15%.
Varietals
Muscat petits grains : 100%

Specifications
Alcohol content: 15 ABV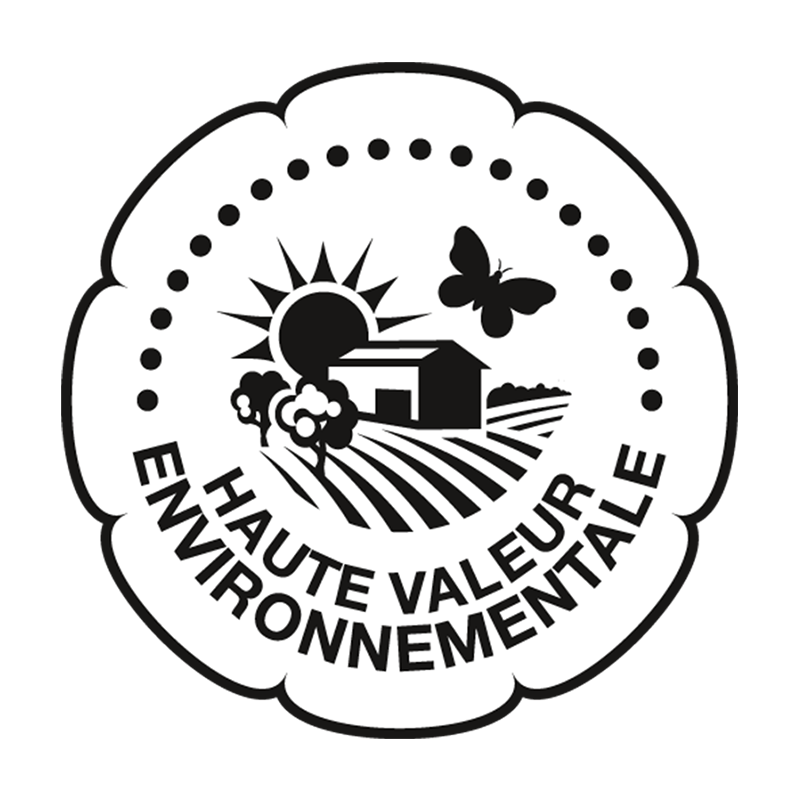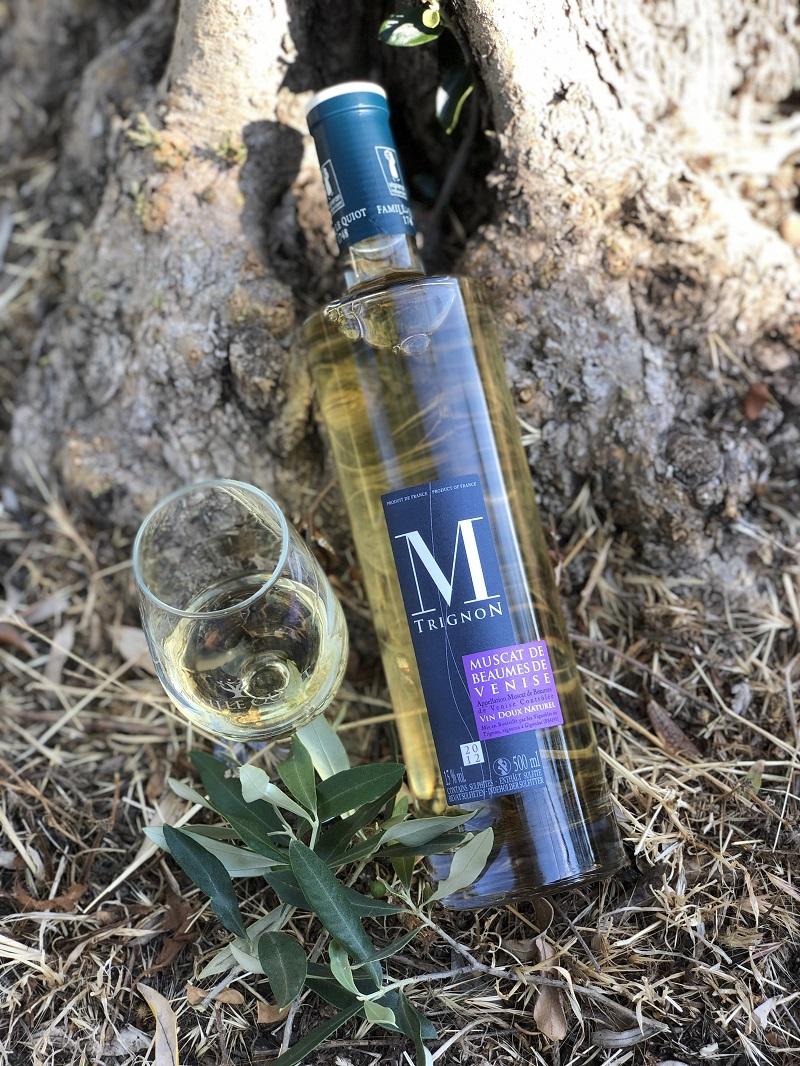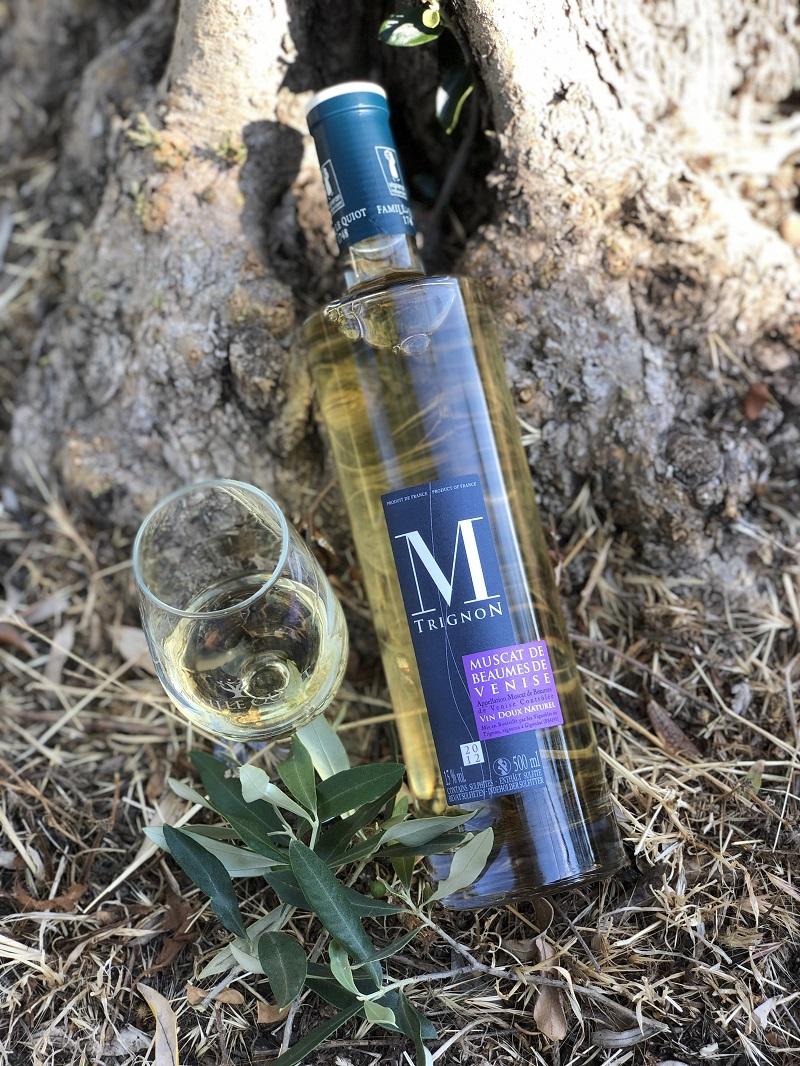 Advice
Serving
Throughout the meal. Cool or at room temperature, depending on your preference.
Ageing potential
Enjoy all year long, 2 to 3 years, 5 to 10 years, 10 to 15 years
Tasting notes
Yellow colour, with light green glints.
On the nose, lemon and pineapple aromas.
On the palate, citrus and peers. Few notes a bit more floral.
Real vivacity, really well-balanced.

Food and wine pairings
Easy to drink, as an aperitif but also with desserts with fruits, almonds or chestnut. Also, do not hesitate to propose it as a chaser, to nicely end the evening.

Recipes
WHITE CHOCOLATE & COFFEE VERRINES