The white Provence, not very well-known, is a concentrate of subtle pears and citrus fruits. To discover.
Story
The wine
At the foot of the Sainte Victoire mountain, 15 kms from Aix en Provence, in the commune of Puyloubier, this domaine was bought in 1890 by Aurélien Houchart, a negociant and friend of Cézanne and great-grand father of Geneviève Quiot. This family estate has been farmed since Roman times, some distance away from the "Via Aurelia".
The vintage
The 2020 vintage has a beautiful expression of white fruits.
Location
At the foot of the Sainte Victoire mountain, near the town of Puyloubier. The domaine is located in the plain between the Sainte Victoire and Aurélien mountains. This very particular situation creates a very specific climate to this area.
Terroir
Clay-limestone soils, with a coarse texture, resulting from the decomposition of the bedrock of the surrounding mountains.
In the vineyard
In traditional culture, the work in the vineyard favors the work of the soil and the preservation of the environment.
Vinification
Direct pressing then settling at 10°C. Fermentation in stainless steel vats at 18°C.
Ageing
Ageing on fine lees while awaiting precocious bottling, from December.
Varietals
Clairette
Rolle
Sémillon

Specifications
Alcohol content: 13.5 ABV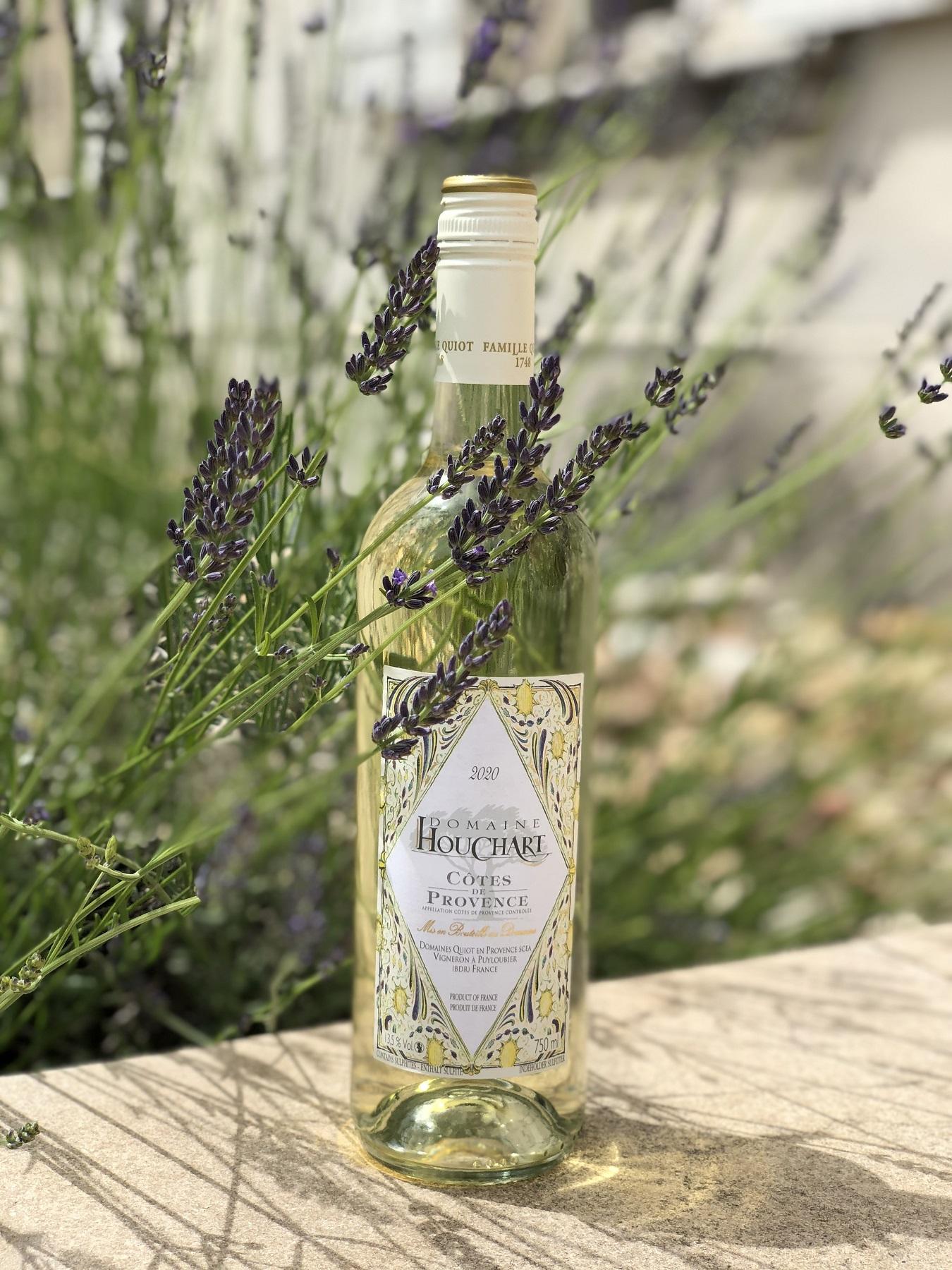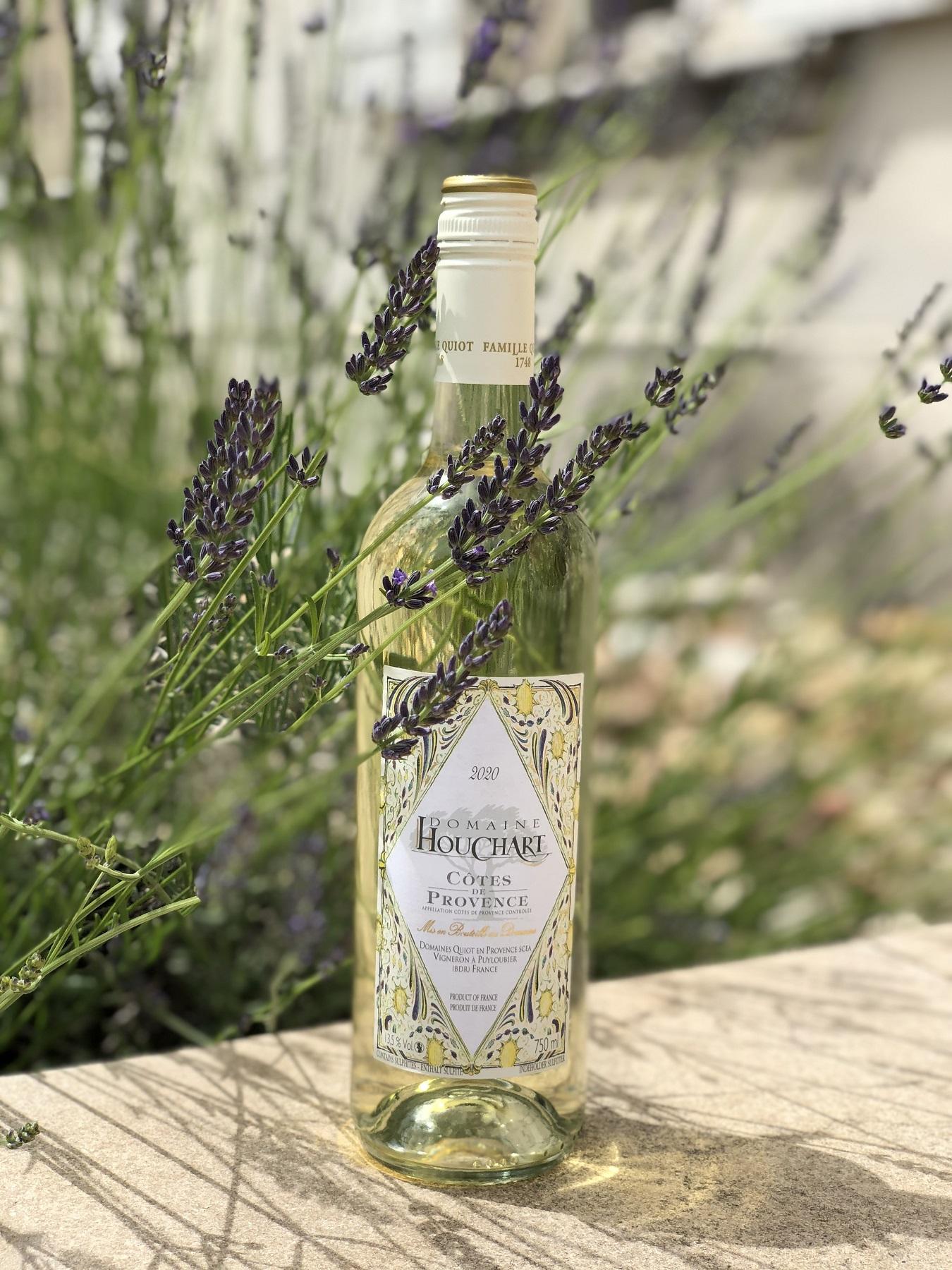 Advice
Ageing potential
Enjoy all year long
Tasting notes
Enjoy citrus and white fruits (peaches, pears) with some pineapple notes.
Visual appearance
Brilliant pale yellow.
At the nose
White peach and citrus fruit aromas.
On the palate
Fruity, lively and persistent on the palate.
Food and wine pairings
Aperitif, seafood, fish or cheese soufflés. Also great with salads and quiches (cold or hot).

Recipes
LEEKS PIE
To do the pie pastry, you will need : flour (normal, semi or wholemeal), water, a pinch of salt and some oil (we have a preference for sunflower oil). In a bowl, put a dose of water and oil (around 25 cl of each, to adapt according to the quantity of pastry you want). Put the salt and put flour until it became a nice pastry, not sticky anymore. This is really simple ! Then, roll the pastry out on greaseproof paper and put it in a pastry dish. To realise the accompanying leeks : leeks, butter, 1 egg, fresh cream, salt, pepper and a goat cheese log. You can also add bacon strips. Cook the leeks cut in pieces with butter. Mix the egg and the fresh cream with some salt and pepper. Put the leeks on the pastry, cover with the mix of egg and cream and then put some slice of goat cheese on it. Cook in the oven for 25 minutes at 190°C. Enjoy your meal !
[+]
Reviews
"

"Du vermentino, de la clairette et du sémillon pour cette cuvée qui s'exprime discrètement sur des nuances florales et lactées. Très délicate, la bouche se montre fraîche et acidulée avec une finale ciselée par une pointe de minéralité."

"