A WHITE FLOWERS AND SUMMER FRUIT NOTES BOUQUET IN A BOX
Story
The story
The domaine, which existes for a very long time, was bought by the Quiot Family in 2002. Marketing under the name Domaine de Verlaque had gradually been abandoned. We decided, in 2020, to give all its individuality to this splendid 30 hectare cultural unit by producing the V de Provence cuvee from Domaine de Verlaque.
The vintage
2020 is the Renaissance vintage for our Domaine de Verlaque.
Location
At the foot of the Mont Aurelien, in the plain, also bordered by the Sainte Victoire mountain in the north. This plain, located in the north-west of the Côtes de Provence Appellation has a very particular micro-climate, very extreme, which gives the wines character.
Terroir
Clay-limestone soils, with a coarse texture, resulting from the decomposition of the bedrock of the surrounding mountains.
Harvest start date
Mid-september 2020.
Vinification
Direct pressing without maceration in order to preserve a pale and soft rosé.
Ageing
The ageing is very short since the bottling is done in December, which allows consumers to have fresh Rosés to consume, from the beginning of the year following the harvest.
Varietals
Cinsault : 50%
Grenache noir : 50%

Specifications
Alcohol content: 14 ABV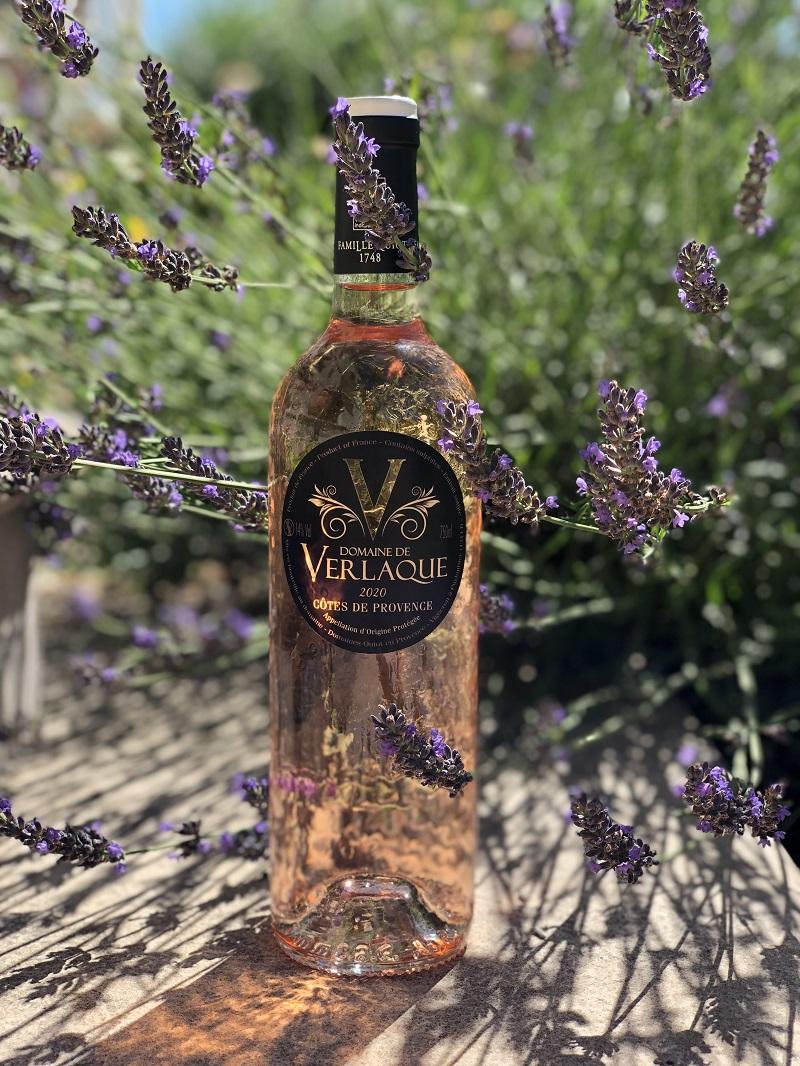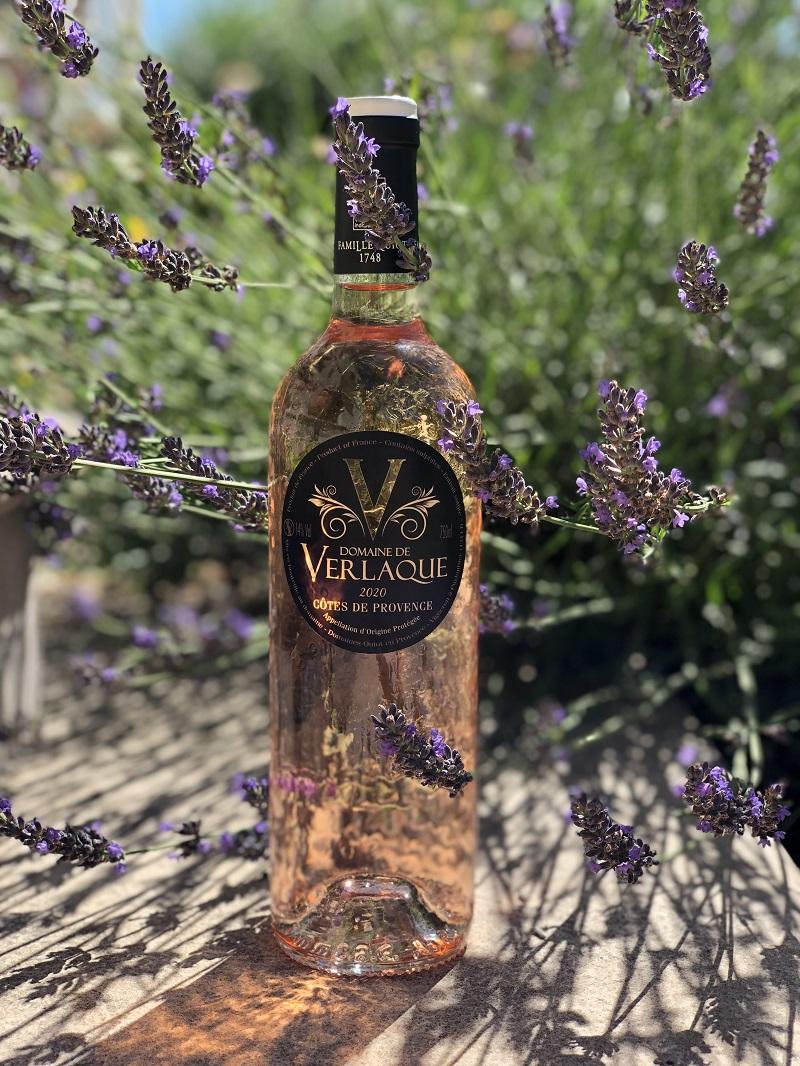 Advice
Serving
Serve chilled to benefit from the fullness of the delicately present aromas.
Ageing potential
Enjoy all year long
Visual appearance
Pale rosé with slightly grey reflections.
At the nose
White flowers bouquet.
On the palate
Freshness and delicacy.
Food and wine pairings
Aperitif, delicate Asian cuisine, salad, seafood such as shrimp.
Recipes
SHRIMP AVOCADO VERRINE
Make grapefruit supremes (take out thin skin from individual quarters)⁠. Prepare the shrimps (we can either choose large shrimps or small cocktail shrimps). Slice the avocado – put it in the grapefruit juice to prevent it from oxidizing.⁠ Whip the cream. Once whipped, add dill and finely lemon zest finely chopped. Make a sauce with lemon, ginger and olive oil (you can also add a few drops of Nuoc nam sauce and honey).⁠ Assemble everything at you convenience, in verrines or on a plate. ⁠Enjoy your meal ! ⁠
[+]
Reviews
"

"Not convinced by the label but it's a lovely rippled, dimpled, hammered bottle, completely unique. A bit shy on the nose with some red berries and tomato leaves. On the palate, lovely salinity, chalkiness, weighty with ripe, opulent dark jammy fruit. Big surprise. Slightly silky, almost meaty chewiness on the finish but kept up with creamy and fresh red fruit. Quite good structure but a little short and clumsy acidity. Commended."

"
"

« Mi-grenache, mi-cinsault, cette cuvée entre rose et orangé révèle à l'aération des notes de crise, de fraise, de pêche et de bonbon anglais accompagnées de nuances florales. Bien équilibrée, la bouche se montre à la fois fraîche et ronde, de plaisantes saveurs fruitées se prolongeant jusqu'à la finale. Un rosé gourmand et gouleyant. »

"