A CÔTES DU RHÔNE ROSÉ - SOFT AND CRUMBLY
Story
The story
Since 2006, the Quiot Family, charmed by the Dentelles de Montmirail and its products of character, owns the Château du Trignon in order to perpetuate it, while expanding it by 10 ha of Vacqueyras and few hectares of Beaume-de-Venise.
"Respectful of achievement but rich of our wine-maker knowledge, we have adopted this land whose singularity fits in with all our others properties, in the same line of tradition, quality and adaptation."
Location
The Rhône Valley has always been a privileged passage between the Mediterranean world and northern or Atlantic Europe. The very fruitful archaeological research carried out in the region, combined with historical studies, establish the Côtes du Rhône as one of the first wine regions in the world. From 125 BC, the Romans planted vines and built low walls protecting the terraces. They make this region one of the most beautiful in Narbonne Gaul. This notoriety will increase over the centuries and will take shape in 1937 with the consecration of the AOC Côtes du Rhône.
The Côtes du Rhône rosé only represents 8% of the regional production.
Terroir
2 terroirs :
- the alluvial terraces rich in pebbles (on the Plan de Dieu) provide the vines with a regular water supply and the return, during the night, of the heat stored during the day by the pebbles.
- the clay-limestone alluvial terraces offer a more contrasting water supply.
Vinification
Direct pressing or cold maceration (12 to 24 hours). Vatting 12 to 24 days at 18-20°C.
Varietals
Cinsault
Grenache noir
Syrah

Specifications
Alcohol content: 14 ABV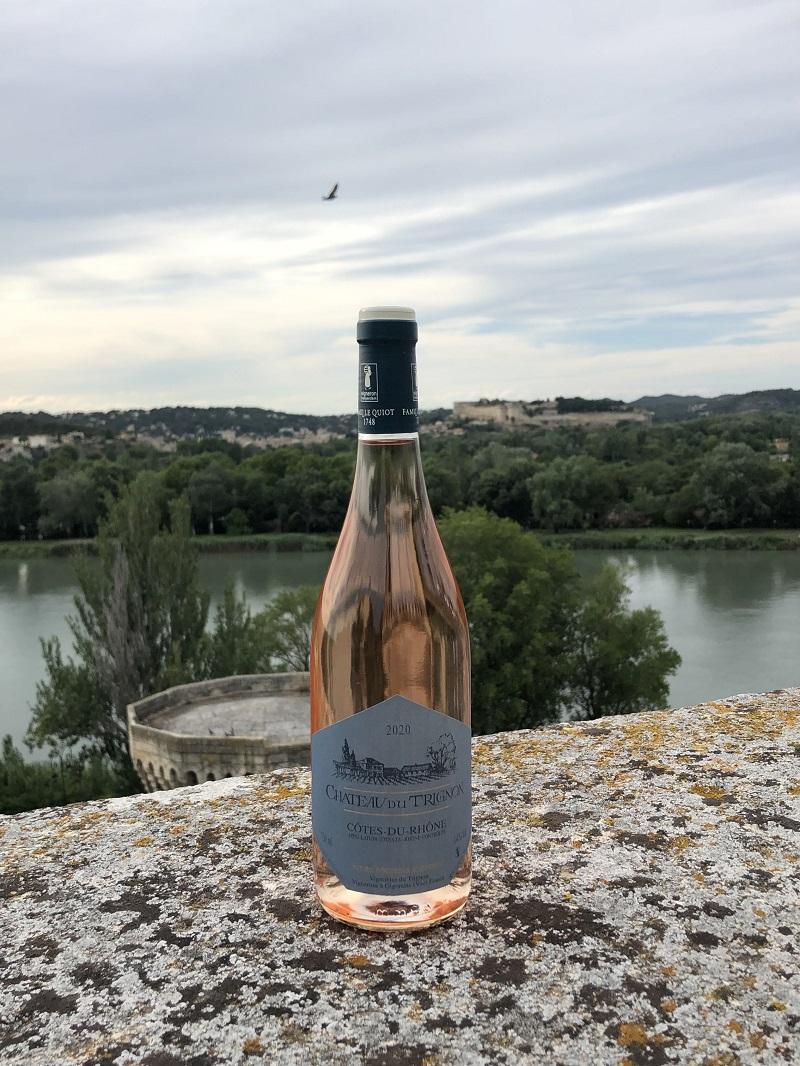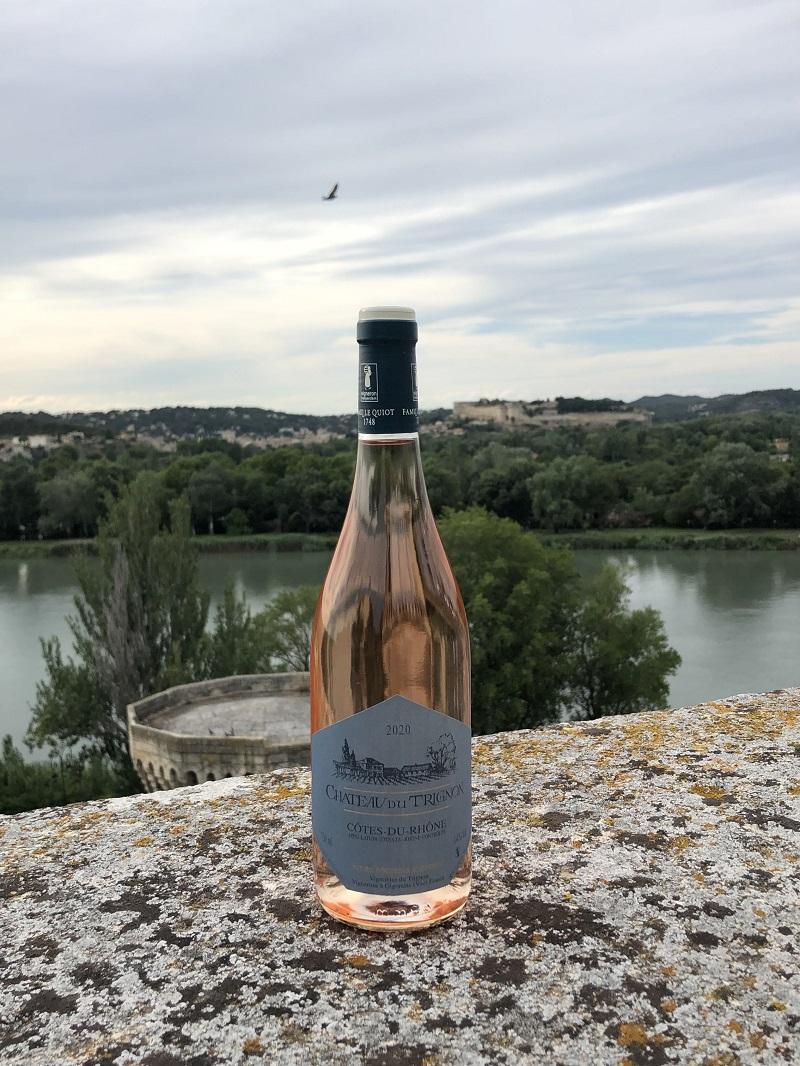 Advice
Ageing potential
Enjoy all year long, 2 to 3 years
Tasting notes
Tangy pink color.
Bewitching scents of wild strawberries, longan and flowers (yellow roses). Very floral on the palate, good length and good balance.
Food and wine pairings
As an accompaniment to a starter based on vegetables, white meats or fine grilled meats.
Recipes
Turkey leg with vegetables, cooking in a pot
• A nice turkey leg (or other poultry) • Prunes, raisins • Artichokes, spaghetti squash, some cherry tomatoes and whole onions • A bouquet garni and teaspoon of olive oil + light seasoning Prepare vegetables (turn artichokes, cut squash into large cubes after peeling) In an oiled cast iron pot, place the thigh then cover with the vegetables and dried fruit and close the pot Leave for 6 to 8 hours at very low heat (position 2/12)
MINI CARROT & SQUASH SEEDS CAKE
Reviews
"

"très pâle, mais richement fleuri, ce rosé d'inspiration provençale délivre une manière crémée, légère et rafraîchissante. Une bonne affaire, au bon prix."

"
"

Charming and playful, this has nice freshness, but not that much depth. Easy drinking for warm summer days! Drink now.

"