It's a delicious and supple wine, all about sharing and conviviality, perfectly pairing with meat dishes in sauce or grilled meats. Its aromas make this Châteauneuf-du-Pape to tasters ranging from beginners to the most connoisseurs.
Presentation
Presentation
Our Domaine du Vieux Lazaret is one of the main estates of the Appellation and one of the oldest, dating from 1748. The domaine covers around 100 ha, spread over the 3 typical terroirs. All 13 grape varieties are cultivated on our lands.
At the beginning of the 19th century, the Quiot family bought an old Lazaret (a hospice run by religious Lazarists who played a very important part at the time of the 1720 plague, when a third of the village population died) and built up a proper domaine by linking up plots of land owned on the commune. The « Domaine du Vieux Lazaret », built up over three centuries, by marriage, purchase and distribution, has this name since 1915.
Location
Our plots are spread all around the village, which allows us to benefit of the advantages the Appellation area can offer in terms of climatological varieties, terroirs and exposure. All 13 traditional allowed grape varieties are cultivated on our lands. This allows us balanced wines, all in finesse.
Terroir
3 major soil types : soils with rolled pebbles, stony terraces with sand and gravel sub-soils and clay soils formed from the limestone mother rock.
In the vineyard
Our work as a winegrower, but above all as a farmer, requires us to ally ourselves with nature and to adapt to it. Depending on the year, this can be more or less difficult regarding the weather conditions. However, we must, through our cultivation practices, allow the plant to give us the optimum over time and to preserve our terroirs.
Vinification
Traditional vinification. Total de-stemming, pumping over twice a day. Vatting time : 2 to 3 weeks in concrete vats. Matured for 18 months in vats and barrels (15%).
Varietals
Cinsault
Counoise
Grenache noir
Mourvèdre
Muscardin
Syrah
Terret noir
Vaccarèse

Specifications
Alcohol content: 15 ABV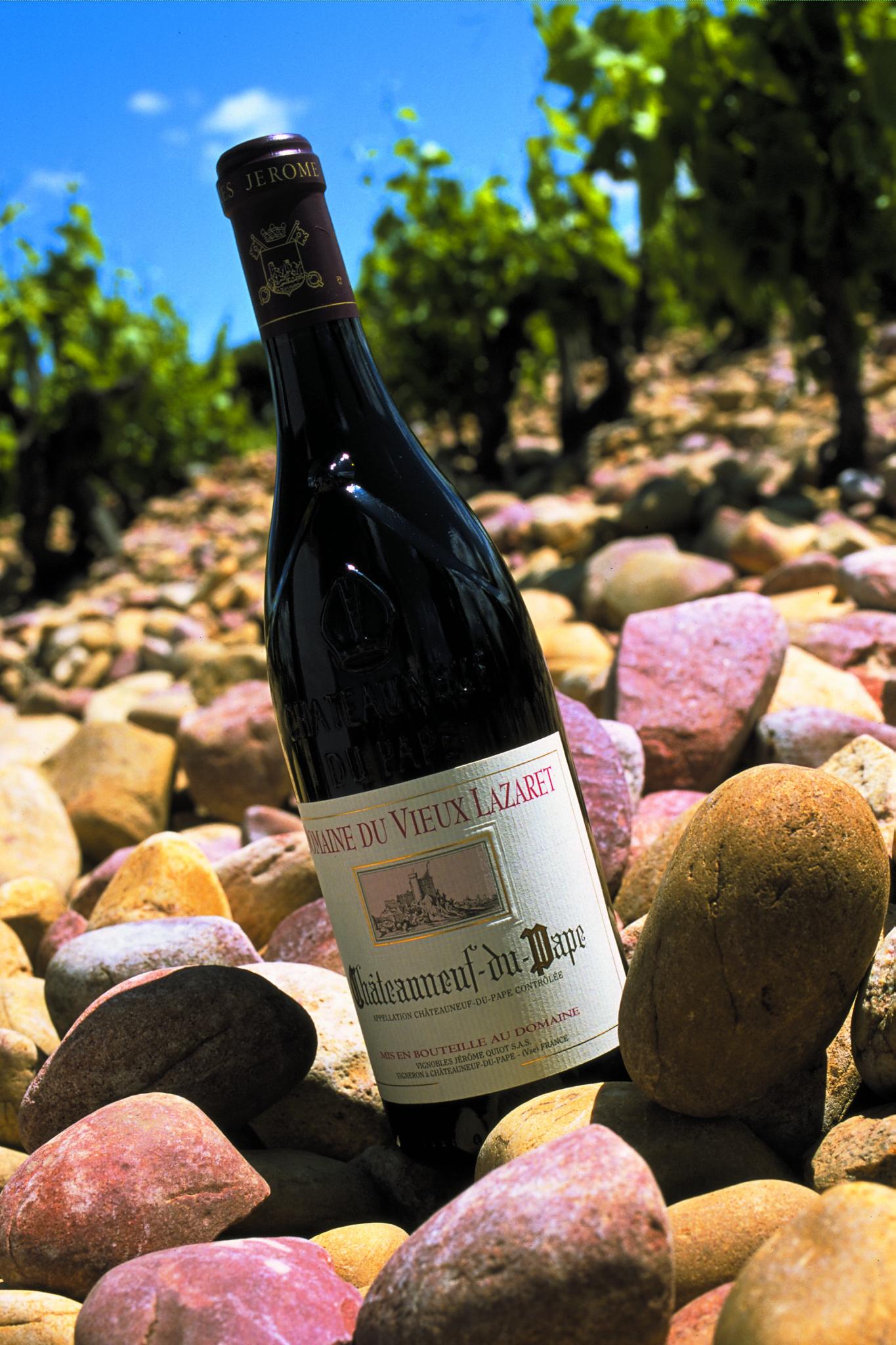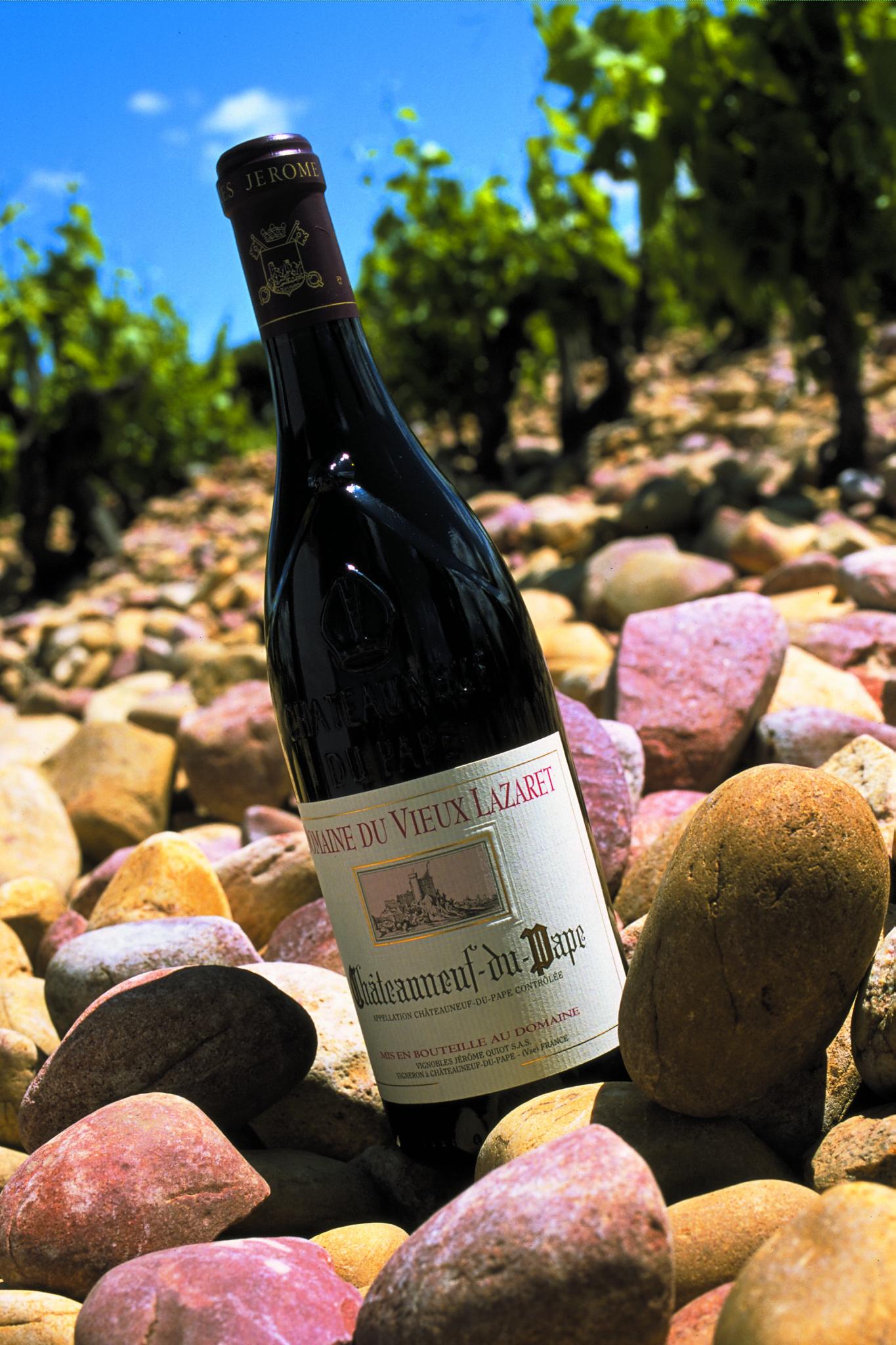 Advice
Ageing potential
5 years, 5 to 10 years, 10 to 15 years, Over 15 years
Tasting
In his youth : deep crimson, ripe dark fruit, turning to spices. Smooth and persistent with aromatic fullness.
This wine can be ageing as an old vintage. His spicy ripe fruit aromas then turn to prune, liquorice and black pepper compotes.

Food pairings
Traditionals wine and food pairing : red meat, dishes cooked in sauce, meat terrine and cheeses. Don't hesitate to try it with a lamb tajine or a pan-fried forest mushrooms.
Reviews
"La famille Quiot et le Québec entretiennent une histoire d'amour qui remonte loin dans le temps. Un mariage d'amour et de raison, pourrait-on ajouter, dans la mesure où les vins sont d'une qualité constante et proposés à prix sage. Un assemblage de plusieurs cépages (cinsault, counoise, grenache noir, mourvèdre, muscardin, syrah, terret noir, vaccarèse) évoluant sur les célèbres sols de galets roulés. Un style souple et facile d'approche, tout en restant précis et authentique. Le 2020 est juteux à souhait avec des tanins lisses et une longue finale sur la cerise et les épices douces. Il pourra se bonifier 5 à 7 ans sans problème.

The Quiot family and Quebec have a love story that goes back in time. A marriage of love and reason, one might add, insofar as the wines are of a constant quality and offered at a wise price. A blend of several grape varieties (cinsault, counoise, grenache noir, mourvèdre, muscardin, syrah, terret noir, vaccarèse) evolving on the famous pebble soils. A flexible and easy to approach style, while remaining precise and authentic. The 2020 is juicy at will with smooth tannins and a long finish on cherry and sweet spices. It can improve 5 to 7 years without problems. " [+]
"

La famille Quiot et le Québec entretiennent une histoire d'amour qui remonte loin dans le temps. Un mariage d'amour et de raison, pourrait-on ajouter, dans la mesure où les vins sont d'une qualité constante et proposés à prix sage. Un assemblage de plusieurs cépages (cinsault, counoise, grenache noir, mourvèdre, muscardin, syrah, terret noir, vaccarèse) évoluant sur les célèbres sols de galets roulés. Un style souple et facile d'approche, tout en restant précis et authentique. Le 2020 est juteux à souhait avec des tanins lisses et une longue finale sur la cerise et les épices douces. Il pourra se bonifier 5 à 7 ans sans problème.

" [+]