COTES DU RHÔNE - 100% VIOGNIER - A DISCOVERY OF THIS GRAPE VARIETY ALL IN EXUBERANCE
Story
The story
Since 2006, the Quiot Family, charmed by the Dentelles de Montmirail and its products of character, owns the Château du Trignon in order to perpetuate it, while expanding it by 10 ha of Vacqueyras and few hectares of Beaume-de-Venise.
"Respectful of achievement but rich of our wine-maker knowledge, we have adopted this land whose singularity fits in with all our others properties, in the same line of tradition, quality and adaptation."
Location
The Rhône Valley has always been a privileged passage between the Mediterranean world and northern or Atlantic Europe. The very fruitful archaeological research carried out in the region, combined with historical studies, establish the Côtes du Rhône as one of the first wine-growing regions in the world. From 125 BC, the Romans planted vines and built low walls protecting the terraces. They make this region one of the most beautiful in Narbonne Gaul. This notoriety will increase over the centuries and will take shape in 1937 with the consecration of the CDO - Controlled Designation of Origin - Côtes du Rhône.
For white wines, 80% of the grape varieties are represented by Grenache blanc, Clairette, Marsanne, Roussanne, Bourboulenc and Viognier. Thanks to the blend of these different grape varieties, they combine aromas and freshness.
At Château du Trignon, we have chosen not to blend our grape varieties and to produce 3 x 100% ROUSSANNE, 100% MARSANNE and 100% VIOGNIER, in order to allow everyone to discover the qualities of each of these grape varieties.
Terroir
Our Viogniers are planted on 2 types of soil:
- on Plan de Dieu with rolled pebbles of intermediate size (gravel and clay),
- in the town of Violès, with gravel soils.
In the vineyard
Indescribable… and irresistible!
Its history has seen many twists and turns since this grape variety has almost disappeared... Originally, it was exclusively cultivated in the northern Côtes du Rhône (from Vienne to Valence), before becoming one of the most popular in California. Today, this white grape variety is distinguished as much by its rarity as by the complexity of some of its aromas, so shifting that they escape description.
Vinification
Harverested very early in the morning. Pneumatic pressing, settling and fermentation in thermo-regulated stainless steel vats (15-17°C).
Varietals
Viognier - 维奥涅尔

Specifications
Alcohol content: 13.5 ABV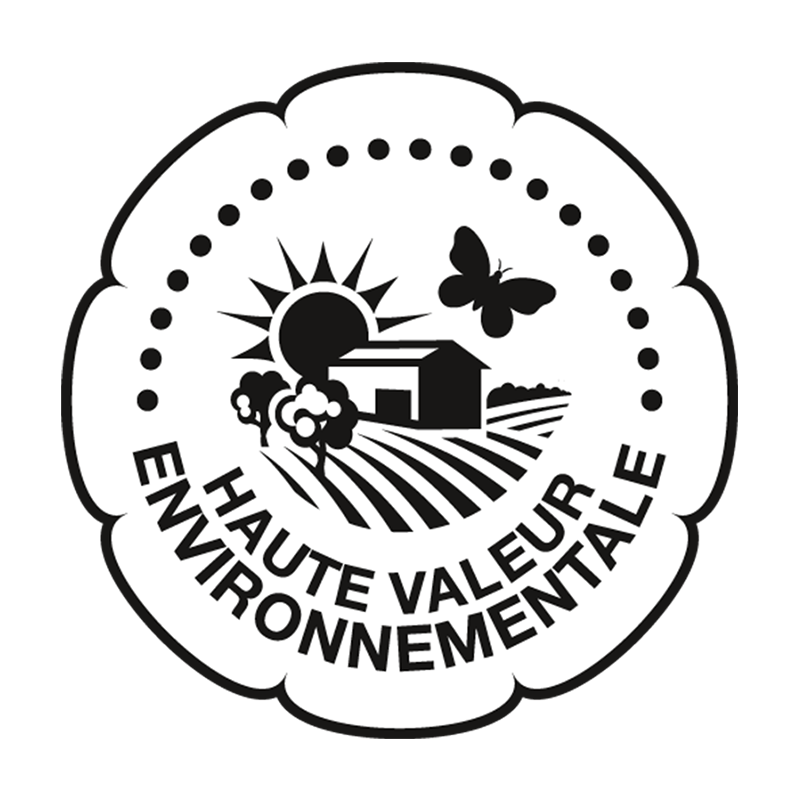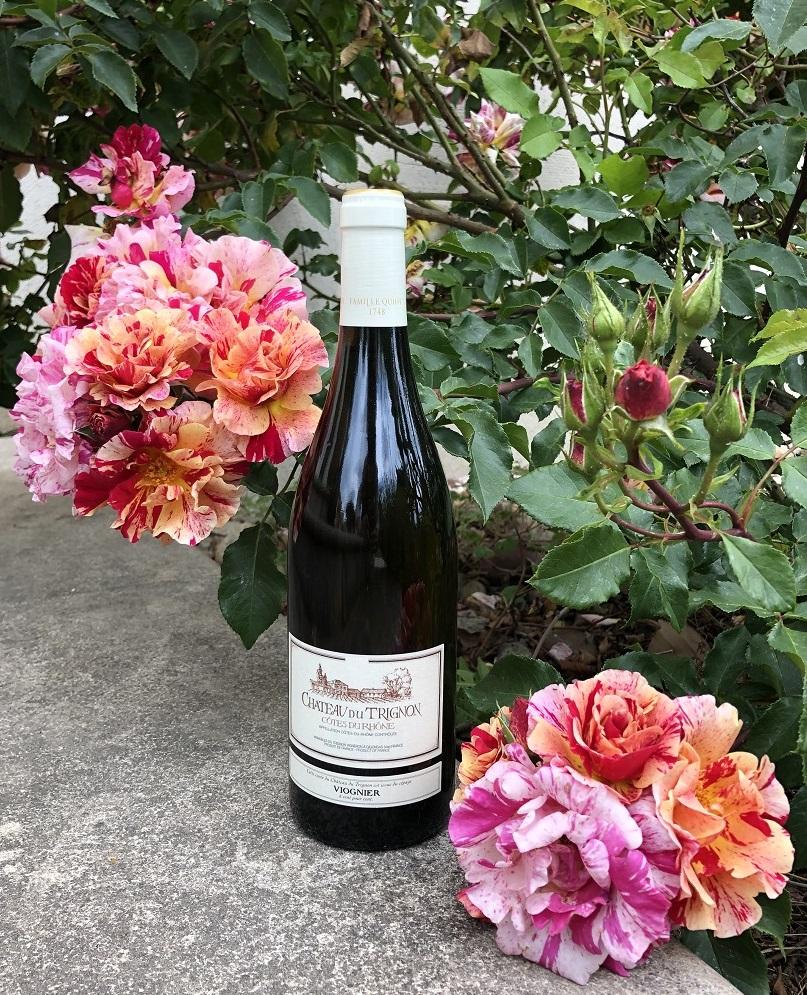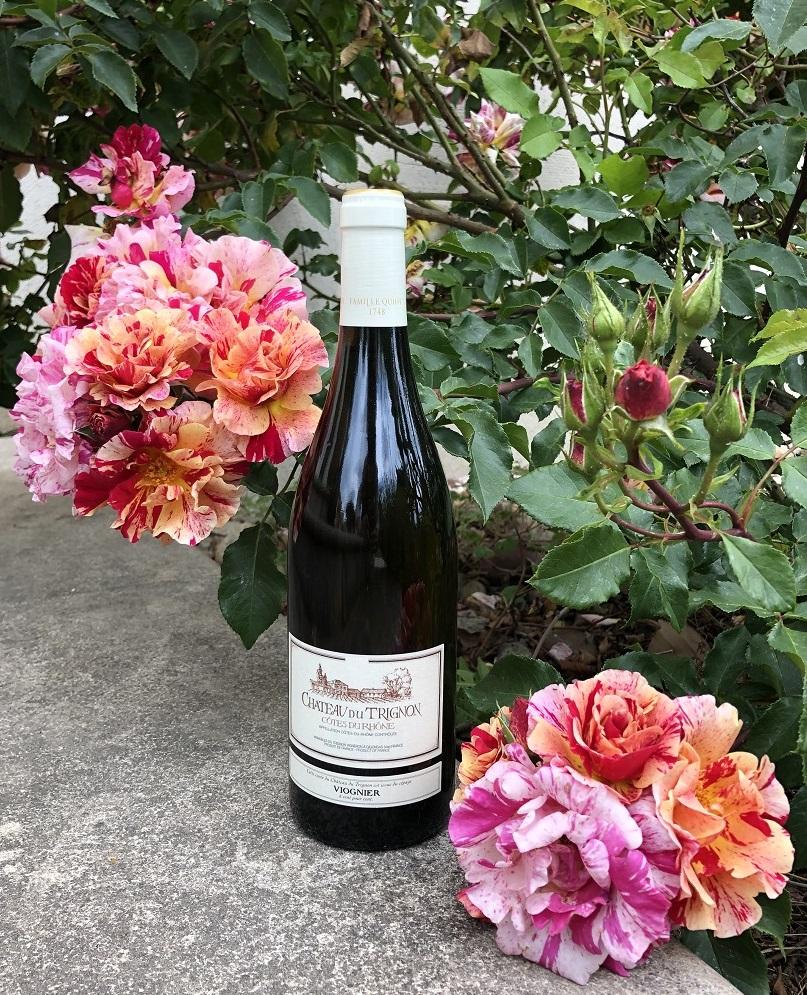 Advice
Serving
Drink fresh.
Drink within 2-3 years or more according to your taste.
Tasting notes
Its imposing scents reveal very full-bodied aromas of admirable length on the palate. This grape variety gives fine white wines, with a rich and creamy body.
Very fragrant and subtle, it reveals moving aromas of yellow fruits (mango, pear, peach, apricot, quince), fresh flowers (violet, iris, acacia), musk and spices, but also dried fruits ( oasted almonds and hazelnuts).
More particularly on the Château du Trignon 100% Viognier wine : you can find a fatty and supple wine, very fragrant. Pronounced aromas of apricot, vanilla, toasted dried fruits and mango. As it ages, scents of gingerbread, violet and lime blossom develop as well as more mineral notes.
Food and wine pairings
Pair with mushroom-based dishes.