A powerful and captivating White Châteauneuf-du-Pape, vinified in barrels.
Story
The wine
The Domaine Duclaux, as a historic domaine of the appellation, produces wines in the tradition of traditional Châteauneuf-du-Pape : powerful, elegant and structured.
In order to maximize the potential of our terroirs for our white cuvée, we choose to proceed with winemaking in wood. This method, relatively atypical in our region, makes our Duclaux White a wine quite different from its counterparts.
Terroir
Soils mainly made up of river sand and rolled pebbles. Terroirs containing alluvial soils, sand and stones in the lower vineyards and clay-limestone soil on the slopes.
Vinification
Total pressing of the harvest, static settling at 12°C, vinification on fine lees in Burgundy barrels with stirring for 8 to 10 months.
Fermentation and aging are in barrels. The juice therefore spends its entire life in wood, from the end of pressing (the day of harvest) until the moment of final assembly and bottling.
Specifications
Alcohol content: 13.5 ABV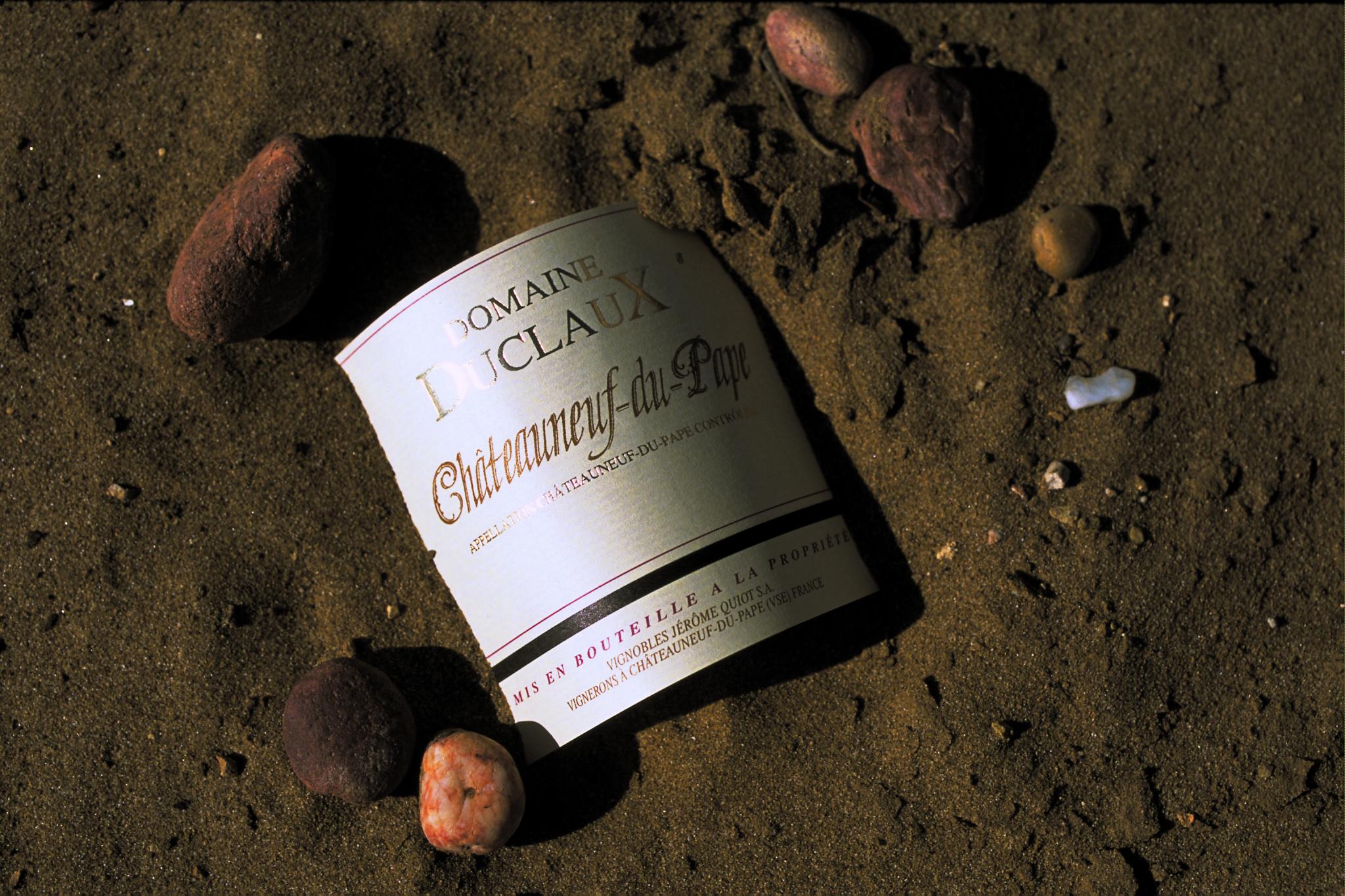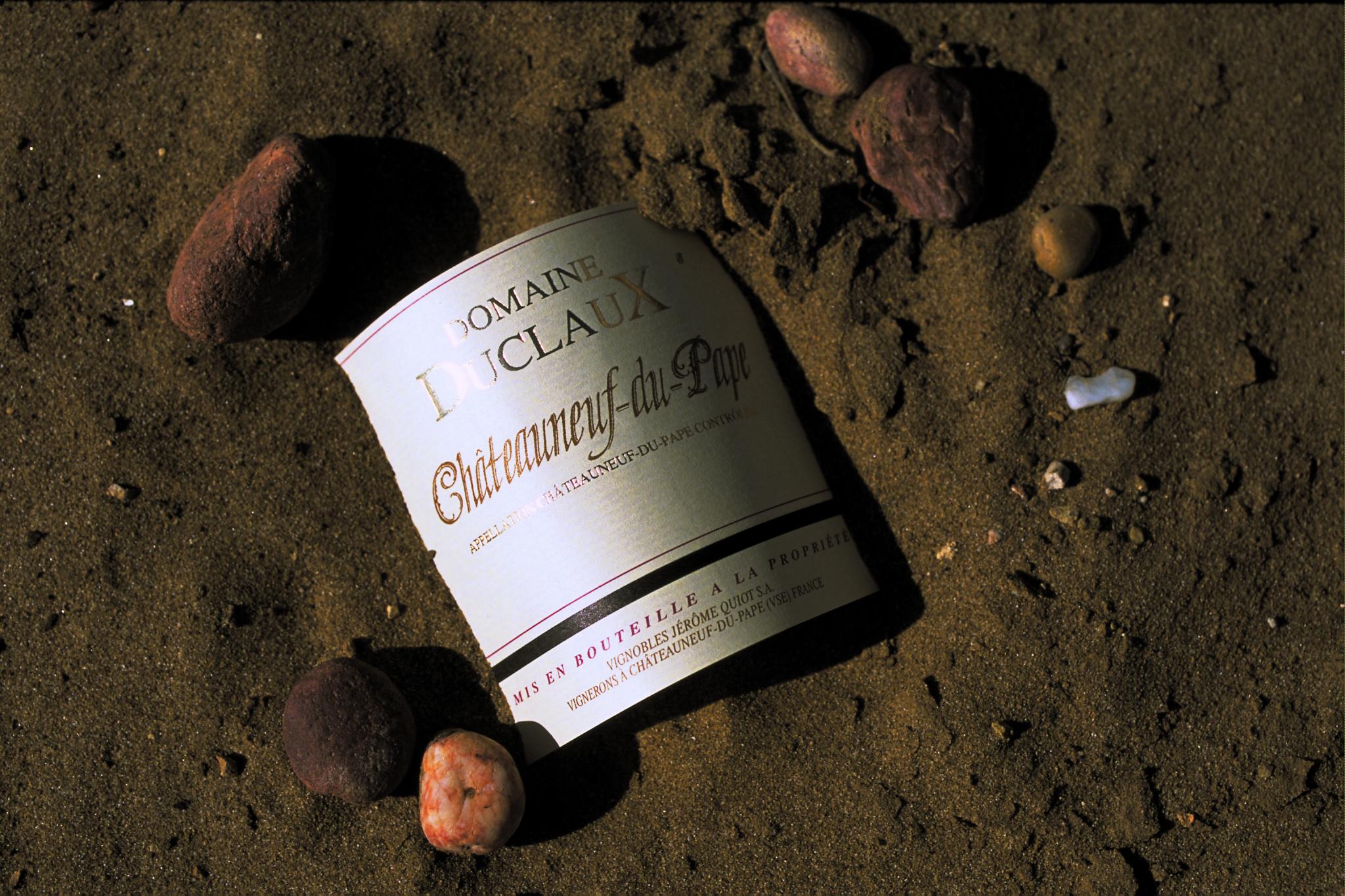 Advice
Serving
This elegant white can easily be tasted at room temperature (correct), at 12-18°C. If you consume it in its youth, you can slightly refresh it, at 8-10°C. It may be good to decant it.
Ageing potential
5 years, 5 to 10 years, 10 to 15 years, Over 15 years
Tasting notes
In its youth : pale yellow and brilliant. Concentrated tropical fruit bouquet with hints of oak. Great aromatic fullness and liveliness on the palate, well balanced with an excellent persistence. This wine has very good aging potential. Its organoleptic qualities will therefore evolve towards these old white Châteauneuf-du-Pape through various taste palettes depending on its age. First, hazelnut, almond, then more roasted or even roasted… then in his old age, it will reach petroleum notes. Old white Châteauneuf-du-Pape lovers : this wine is made for you.
Food and wine pairings
Aperitif, cheeses (goat cheese and roquefort), poultry with mushrooms.
Recipes
CHEESE PLATTER
It's a delight with cheese...blue cheese, parsley, matured goat cheese or cow... it goes wonderfully with any type of cheese platter.
[+]
Reviews
"

VINTAGE 2016 - GOLD MEDAL - MEDAILLE D'OR

" [+]
"

"Marked by scents of vanilla and almond paste, brandied cherries and toasted coconut, the 2016 Chateauneuf du Pape offers an almost dessert-like impression on the nose, but the full-bodied, plush palate is fully dry and softly tannic, restoring a sense of balance. If you enjoy the viscerally hedonistic combination of French oak and ripe Grenache, you'll no doubt find my rating stingy" Robert Parker, Wine advocate."

"
"

"Very oaky and powerful, with spice and vanilla notes on the finish."

"