In 2000, Famille Quiot started a negociant side to the business, based on a selection of Rhône Valley. Maturation, ageing, bottling, storage to allow conservation of the fruit and consistent quality of the wines was put in place. A strict selection is made as to obtain consistent quality and secure traceability procedure. This wines are complementary to the range from the Domaine and are sold with care to ensure the same level of quality is maintain.
Story
Terroir
At the foot of the chalky Mounts of Vaucluse, by the Mont Ventoux.
Vinification
Traditional vinfication with complete desteeming o the grapes.
Vatting for 8 to 10 days with a temperature between 25 to 28°C
Varietals
Grenache noir - 歌海娜
Syrah - 西拉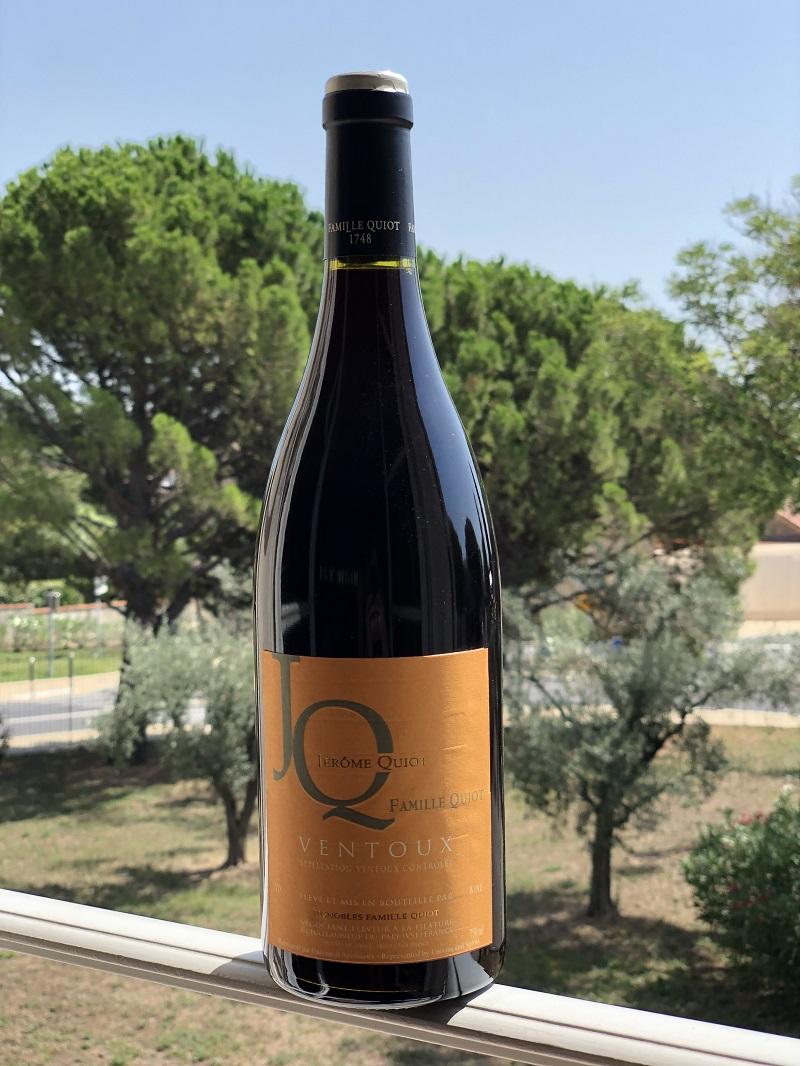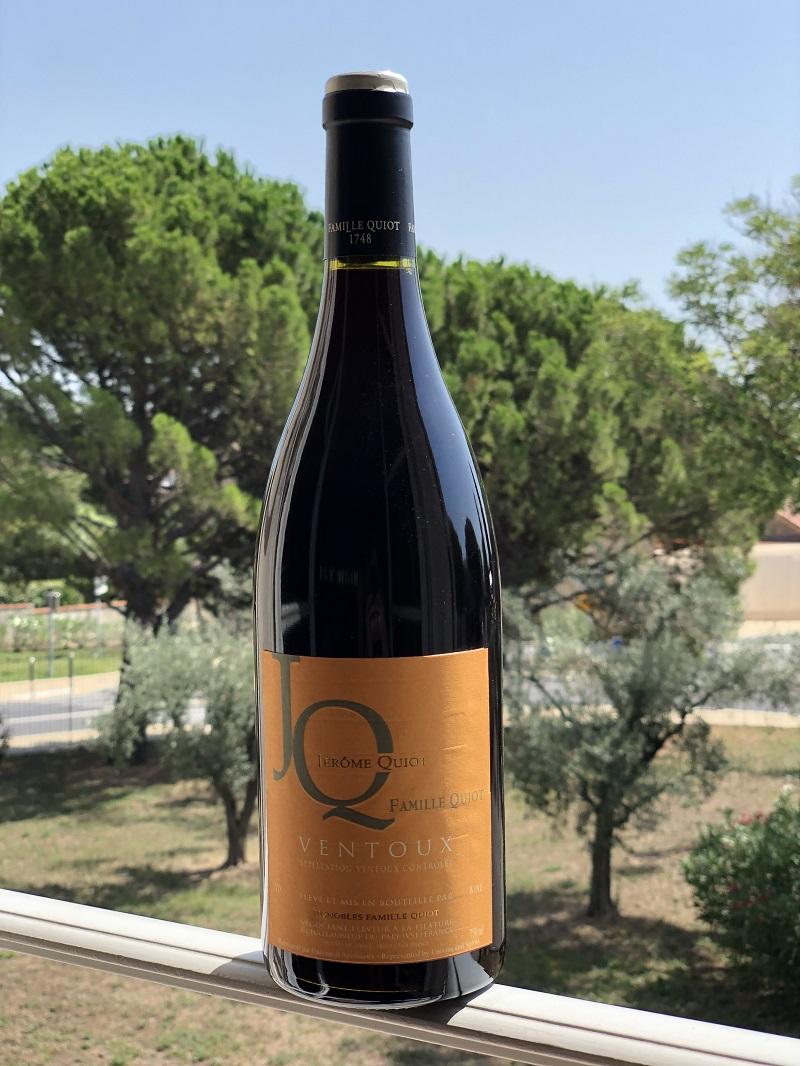 Advice
Tasting notes
Beautiful deep ruby robe with purple shimmering.
Aromatic nose on matured cherries, blackberries jam, spices and new leather.
The first taste is round and fruity.
Blackberries jam notes with a licorice main taste up to the finish.
Food and wine pairings
Serve it at 14-16°C with white meat, poultry, cheeses.
To drink all lunch and dinner long.
Recipes
PAN-FRIED RISOTTO-STYLE WITH CHORIZO
We suggest you a pan-fried risotto-style rice recipe with chorizo, mushroom and peanuts. This dish will perfectly pair with our Ventoux Red from the Jérôme Quiot tribute range. ⁠ The recipe : first, cook the rice risotto style with broth. At the end of cooking, add one sliced onion. Meanwhile, quickly brown the mushrooms and chorizo in a pan. Assemble everything in the pan and reheat. Serve and sparkle with peanuts in the plate. Enjoy your meal !⁠
[+]
Reviews
"VINTAGE 2018 - Umwerfend fruchtig schon in der Nase; von fröhlichem, saftigem Bau, dicht und samten und lecker, hervorragend gemacht: viel Wein für den Preis!
Stunningly fruity on the nose; of savory, juicy profile, dense, velvety and tasty, excellently made: excellent quality for price!
Nez incroyablement fruité; structure gourmande et juteuse, dense, veloutée et savoureuse, excellemment fait: très bon rapport qualité/prix!" [+]
"

"Disparu subitement en 2018, Jérôme Quiot était un visionnaire, passionné et... un amoureux du Québec. Les vins qui portent son nom sont habituellement à acheter les yeux fermés. C'est le cas de ce très bon assemblage de carignan, grenache, cinsault et syrah provenant des coteaux du mont Ventoux. Un vin typiquement sudiste avec ses arômes de laurier, d'eucalyptus et de fruits noirs. La bouche est charnue tout en affichant de la tenue et de la fraîcheur." ★★★

" [+]