QUOD ERAT FACIENDUM : Q.E.F
Or : « What has to be done »
Story
Terroir
The vineyards are located at the foot of the Sainte Victoire moutain and are on clay and stony alluvials soils.
Vinification
We realize a pneumatic pressure of the grapes after de-steming and a slight mechanic crushing. We carry on a fermentation in inox vats over three weeks and the temperature is kept at 18°C in order to develop the fruit aromas. The bottling is done in January, the following the harvest.
Varietals
Cabernet sauvignon
Syrah

Specifications
Alcohol content: 13 ABV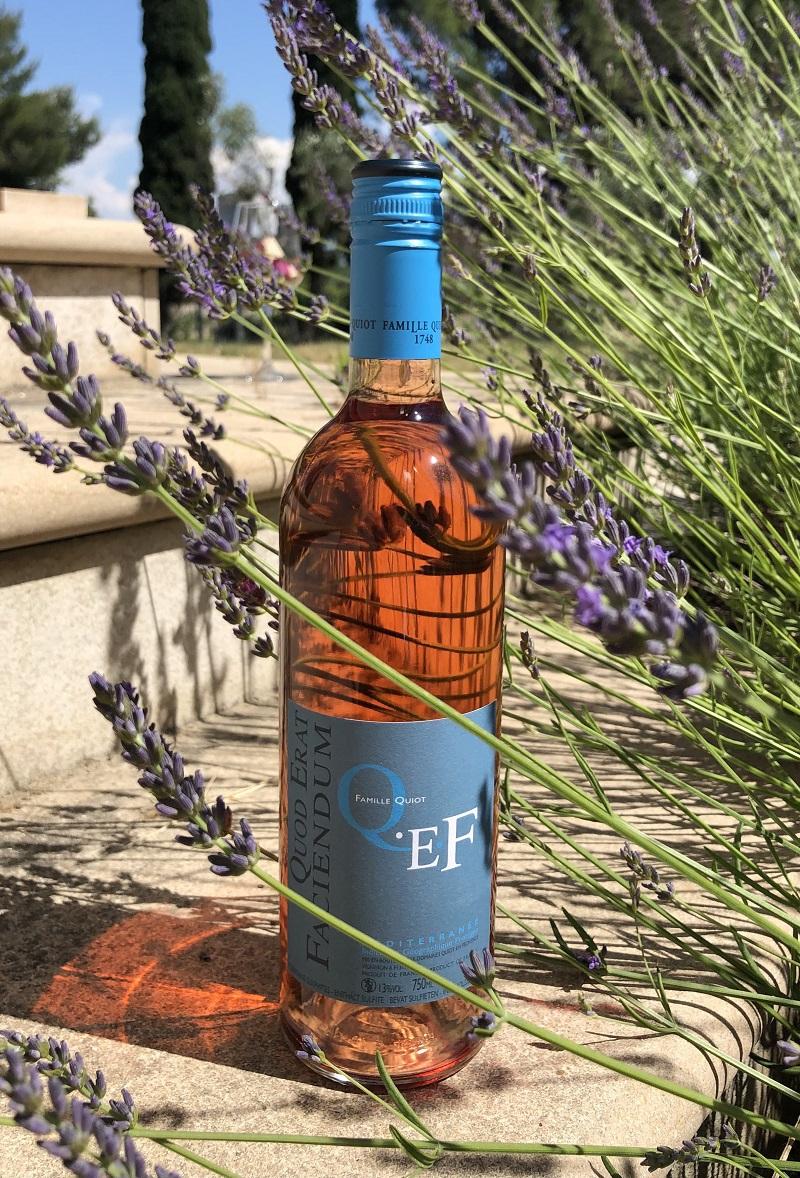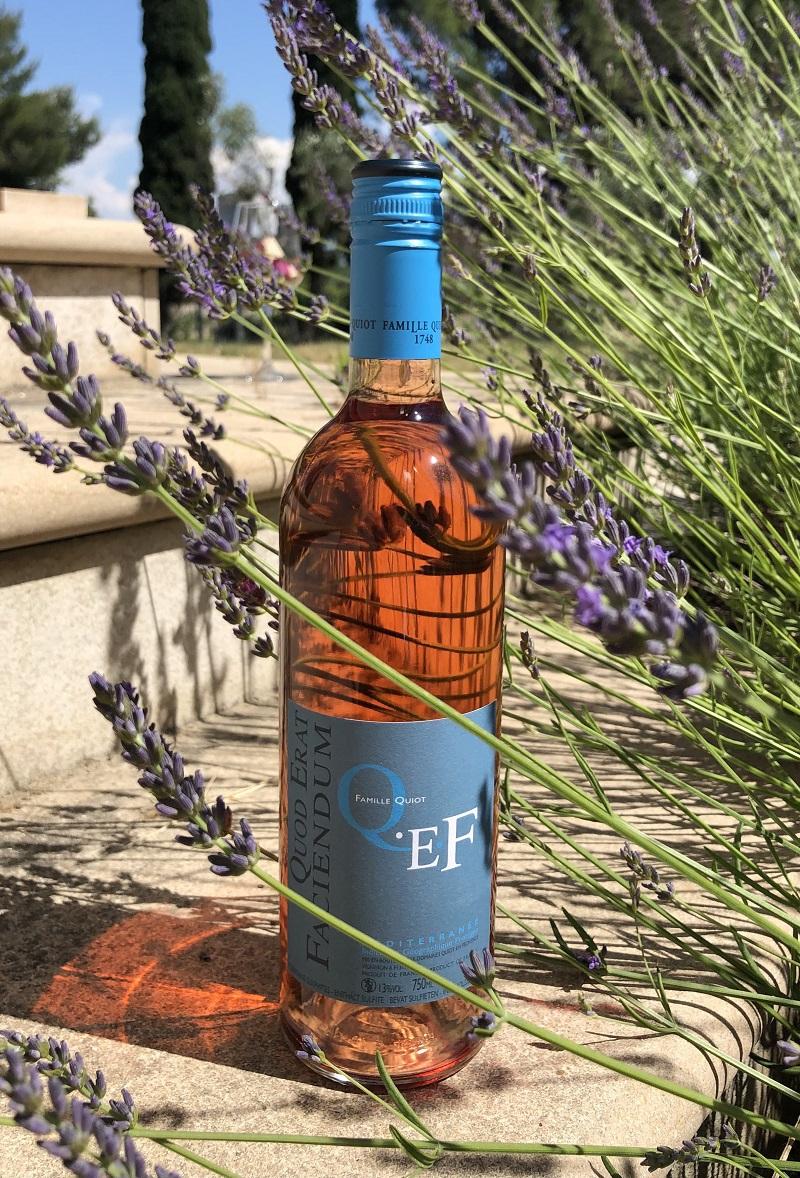 Advice
Tasting notes
This deep rosé exhale strawberries and cream aromas and light british candies flavors. On the palate, it will show you a nice acidity and a gorgeous finish.
Food and wine pairings
You can enjoy it chilled (11-12°C) with sushis, salads and all summers dishes.
Recipes
PAELLA
You will need : 500 g of long-grain rice (or 8 glasses of mustard), 4 chicken legs (cut them off in two pieces), 8 king prawns, 1 kg of mussels and some small squids, 2 red peppers and 1 green pepper (peeled off and cut in pieces), 4 tomatoes, peeled and cut in cubes, 3 garlic cloves, 1 small chilli, 1 bowl of pea or French beans, 1 bouquet garni, 25 cl of olive oil, 2 g de saffron, 3 sachets of rizdor or of spigol (to color the rice), 1 L chicken broth, 3 lemons, 2 sliced onions, salt and pepper and a paella dish. Recipe : • Prepare all the ingredients as indicated in the list above. Clean the mussels. • Start by cooking the squids with the olive oil. Then add the chicken. When the meat starts to brown, add the onions, the crushed garlic and the peppers. • Then add the mussels and king prawns. • When the mussels are open, add the tomatoes and mix well. • Add the rice like "rain" regularly and then add the bouillon with the saffron and the rizdor/spigol. Let it cook for 25 to 30 minutes without mixing. • If there is not enough water, add some for the rice to finish cooking. • Add the peas/French beans (already blanched). • Before serving, decorate the dish with king prawns and lemons.
[+]
Reviews
"

"Pronounced pink. Lots of juicy fruit on the nose. Jammy fruit, raspberry boiled sweets. fresh acidity and a mineral finish. Not a complex wine, but very cheerful. Very friendly upfront fruit but the acidity dissipates quite quickly and by the finish this is left feeling a little flat and underwhelming. As expected from this producer, an eye-catching label that here opts for modernity and classy typographic minimalism. Commended."

"