We are mainly a wine producer of AOC, but we have some plots, on each of our domains, in IGP Méditerrannée that we share with you with our "Quod Erat Faciendum" available in 3 colors.
"Quod Erat Faciendum" means: "What had to be done"... a little wink to simply share our know-how, in accessible and uninhibited wines.
Story
The story
Provence attracts you... its beauty, its landscapes. Here a simple Mediterranean Rosé that will take you in your memories or dreams of vacation.
The vintage
Capricious weather for the 2020 vintage, a spring alternation of cold and hot but the good summer weather and the Indian summer allowed a good harvest.
Location
The plots are located between the Sainte Victoire and the Aurélien mountains, a contrasting setting with a characterful atmosphere. The brightness is breathtaking and has also inspired Cézanne when he came to the domaine.
Terroir
The vineyards are located at the foot of the Sainte Victoire moutain and are on clay and stony alluvials soils.
In the vineyard
All of our domaines are identically cultivated, AOC or IGP plots, in accordance with the specifications.
Harvest start date
September 2020
Vinification
We realize a pneumatic pressure of the grapes after de-steming and a slight mechanic crushing. We carry on a fermentation in inox vats over three weeks and the temperature is kept at 18°C in order to develop the fruit aromas. The bottling is done in January, the following the harvest.
Ageing
Bottling takes place in January.
Varietals
Cabernet sauvignon : 50%
Syrah : 50%

Specifications
Alcohol content: 13 ABV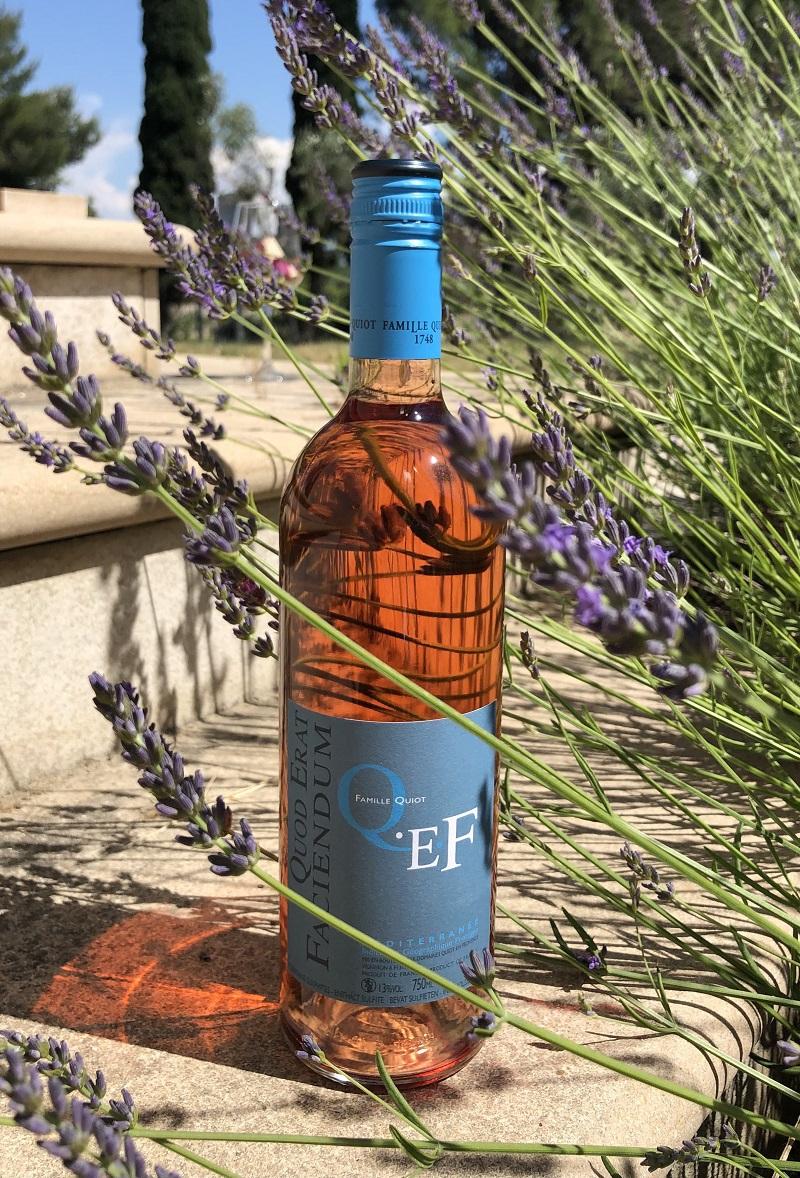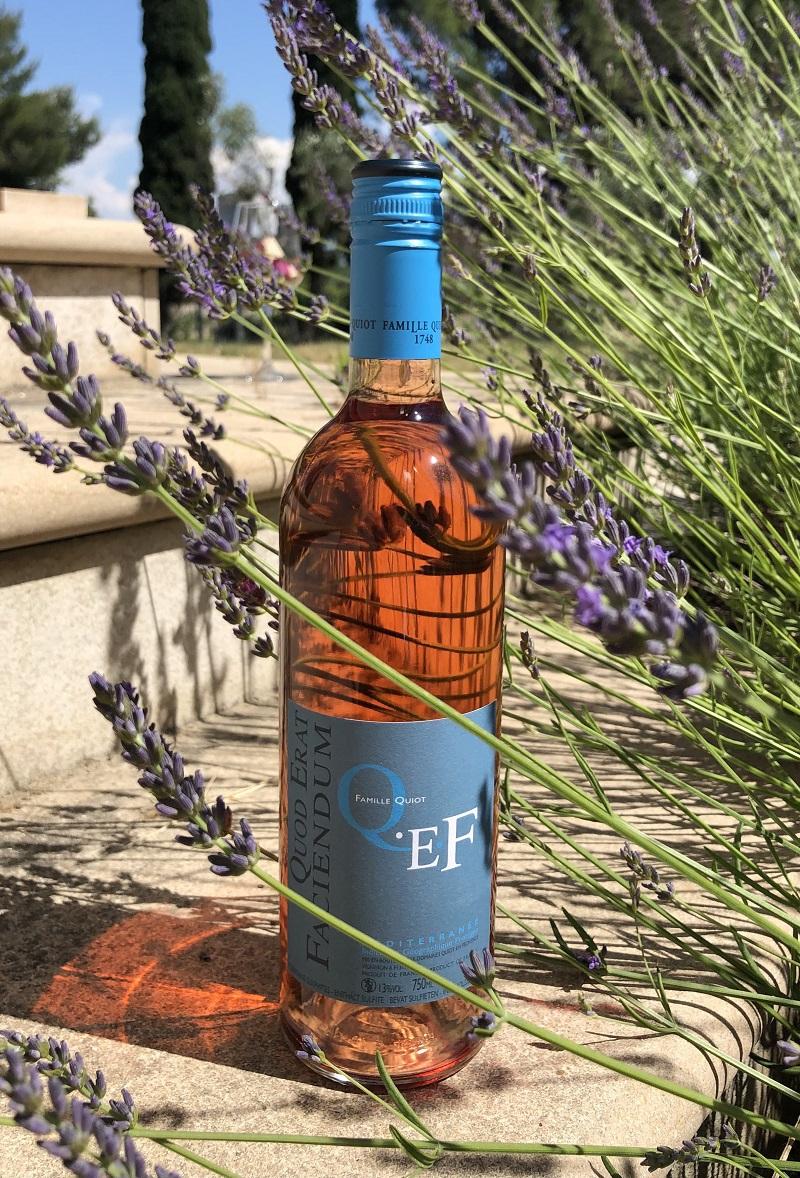 Advice
Serving
To be tempered at 10-12°C to be able to benefit from all of its aromas. If possible, keep the bottle cool throughout the tasting.
Ageing potential
Enjoy all year long
Tasting notes
This deep rosé exhale strawberries and cream aromas and light british candies flavors. On the palate, it will show you a nice acidity and a gorgeous finish.
Visual appearance
Fairly deep pink color.
At the nose
Strawberry, cream and a tangy touch aromas.
On the palate
Beautiful acidity that holds in suspense and an exquisite finish.
Food and wine pairings
Simplicity and conviviality to accompany QEF wines.
Some sushis... a provencal salad... tasty asian or oriental cuisine... Also yellow curry or slighty spicy Creole cuisine. Remember to bring it at your picnic : QEF wines will be there for your country outings, whether you are rosé, white or red.
Recipes
PAELLA
You will need : 500 g of long-grain rice (or 8 glasses of mustard), 4 chicken legs (cut them off in two pieces), 8 king prawns, 1 kg of mussels and some small squids, 2 red peppers and 1 green pepper (peeled off and cut in pieces), 4 tomatoes, peeled and cut in cubes, 3 garlic cloves, 1 small chilli, 1 bowl of pea or French beans, 1 bouquet garni, 25 cl of olive oil, 2 g de saffron, 3 sachets of rizdor or of spigol (to color the rice), 1 L chicken broth, 3 lemons, 2 sliced onions, salt and pepper and a paella dish. Recipe : • Prepare all the ingredients as indicated in the list above. Clean the mussels. • Start by cooking the squids with the olive oil. Then add the chicken. When the meat starts to brown, add the onions, the crushed garlic and the peppers. • Then add the mussels and king prawns. • When the mussels are open, add the tomatoes and mix well. • Add the rice like "rain" regularly and then add the bouillon with the saffron and the rizdor/spigol. Let it cook for 25 to 30 minutes without mixing. • If there is not enough water, add some for the rice to finish cooking. • Add the peas/French beans (already blanched). • Before serving, decorate the dish with king prawns and lemons.
[+]
Reviews
"

"Pronounced pink. Lots of juicy fruit on the nose. Jammy fruit, raspberry boiled sweets. fresh acidity and a mineral finish. Not a complex wine, but very cheerful. Very friendly upfront fruit but the acidity dissipates quite quickly and by the finish this is left feeling a little flat and underwhelming. As expected from this producer, an eye-catching label that here opts for modernity and classy typographic minimalism. Commended."

"