We are mainly a wine producer of AOC, but we have some plots, on each of our domains, in IGP Méditerrannée that we share with you with our "Quod Erat Faciendum" available in 3 colors.
"Quod Erat Faciendum" means: "What had to be done"... a little wink to simply share our know-how, in accessible and uninhibited wines.
Story
The story
Provence attracts you... its beauty, its landscapes. Here a simple Mediterranean Rosé that will take you in your memories or dreams of vacation.
Location
The plots are located between the Sainte Victoire and the Aurélien mountains, a contrasting setting with a characterful atmosphere. The brightness is breathtaking and has also inspired Cézanne when he came to the domaine.
Terroir
The vineyards are located at the foot of the Sainte Victoire moutain and are on clay and stony alluvials soils.
In the vineyard
All of our domaines are identically cultivated, AOC or IGP plots, in accordance with the specifications.
Harvest start date
September 2020
Vinification
We realize a pneumatic pressure of the grapes after de-steming and a slight mechanic crushing. We carry on a fermentation in inox vats over three weeks and the temperature is kept at 18°C in order to develop the fruit aromas. The bottling is done in January, the following the harvest.
Ageing
Bottling takes place in January.
Varietals
Cabernet sauvignon : 50%
Syrah : 50%

Specifications
Alcohol content: 13 ABV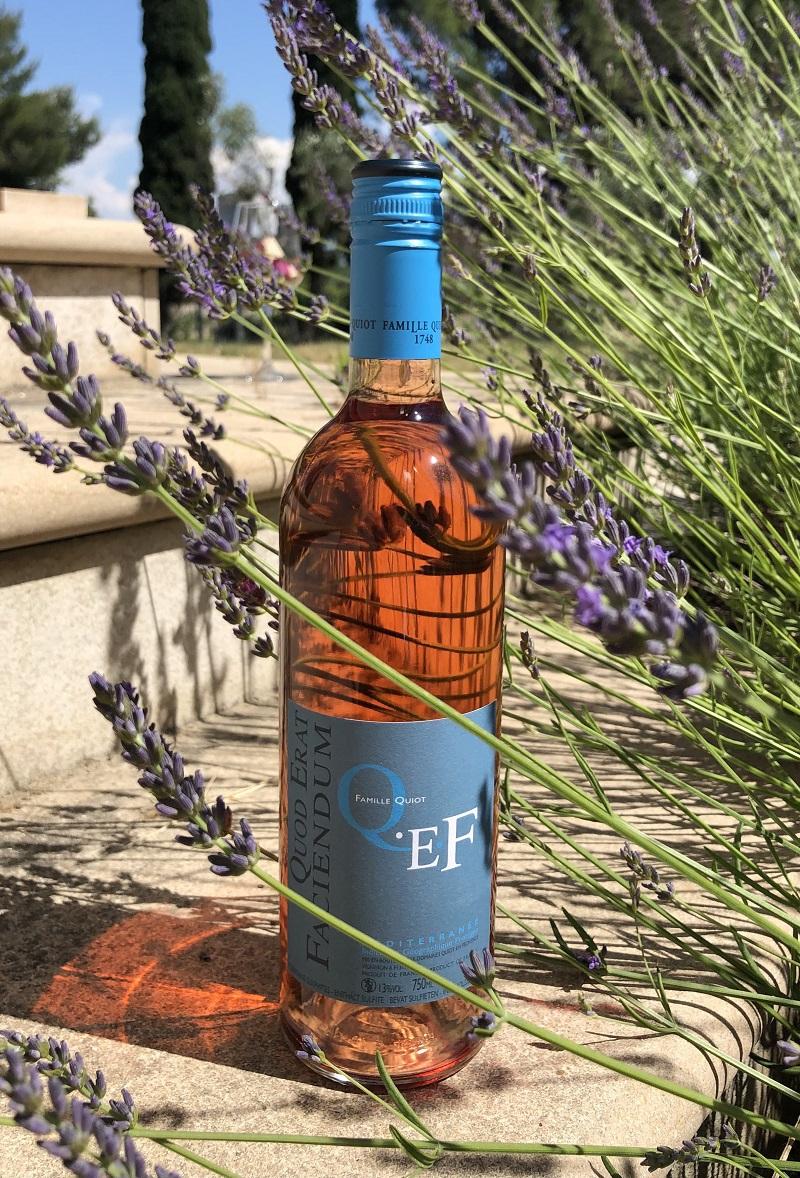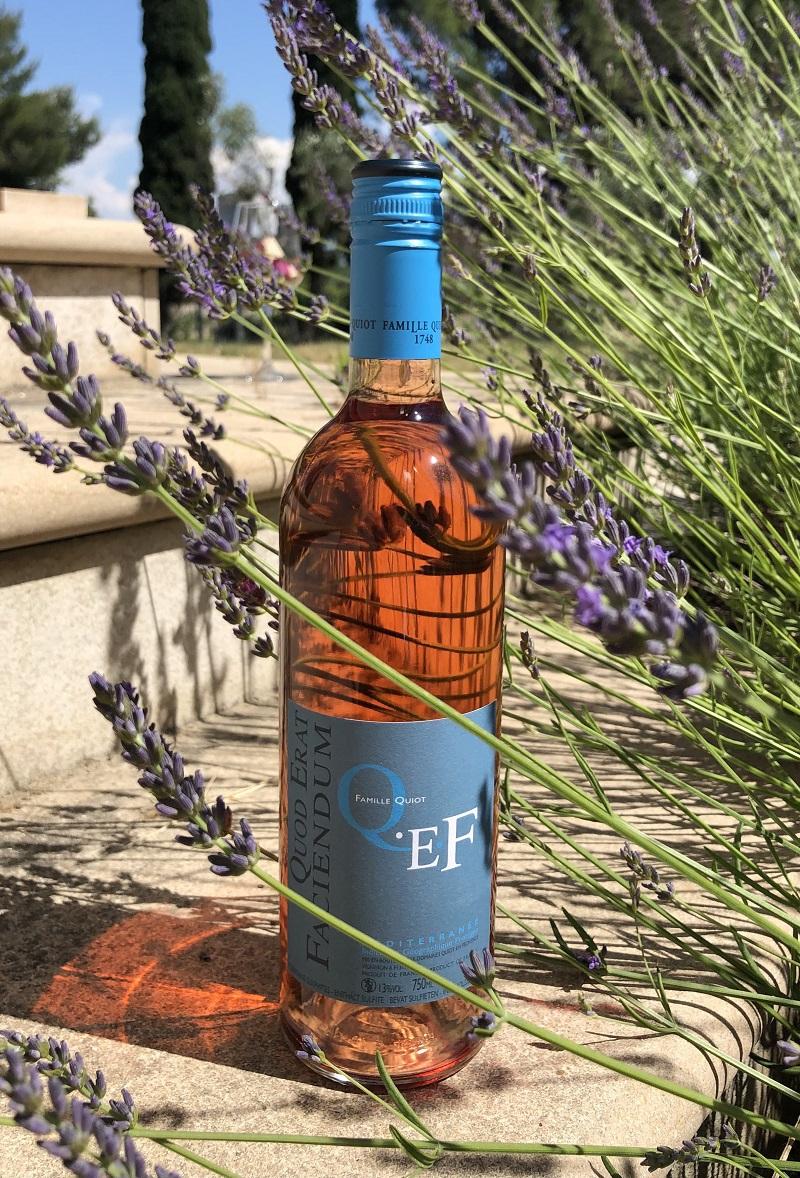 Advice
Serving
To be tempered at 10-12°C to be able to benefit from all of its aromas. If possible, keep the bottle cool throughout the tasting.
Ageing potential
Enjoy all year long
Tasting notes
This deep rosé exhale strawberries and cream aromas and light british candies flavors. On the palate, it will show you a nice acidity and a gorgeous finish.
Visual appearance
Fairly deep pink color.
At the nose
Strawberry, cream and a tangy touch aromas.
On the palate
Beautiful acidity that holds in suspense and an exquisite finish.
Food and wine pairings
Simplicity and conviviality to accompany QEF wines.
Some sushis... a provencal salad... tasty asian or oriental cuisine... Also yellow curry or slighty spicy Creole cuisine. Remember to bring it at your picnic : QEF wines will be there for your country outings, whether you are rosé, white or red.