A WHITE FLOWERS AND SUMMER FRUIT NOTES BOUQUET IN A BOX
Story
The story
The domaine, which existes for a very long time, was bought by the Quiot Family in 2002. Marketing under the name Domaine de Verlaque had gradually been abandoned. We decided, in 2020, to give all its individuality to this splendid 30 hectare cultural unit by producing the V de Provence cuvee from Domaine de Verlaque.
Location
At the foot of the Mont Aurelien, in the plain, also bordered by the Sainte Victoire mountain in the north. This plain, located in the north-west of the Côtes de Provence Appellation has a very particular micro-climate, very extreme, which gives the wines character.
Terroir
Clay-limestone soils, with a coarse texture, resulting from the decomposition of the bedrock of the surrounding mountains.
Harvest start date
Mid-september
Vinification
Direct pressing without maceration in order to preserve a pale and soft rosé.
Ageing
The ageing is very short since the bottling is done in December, which allows consumers to have fresh Rosés to consume, from the beginning of the year following the harvest.
Varietals
Cinsault : 50%
Grenache noir : 50%

Specifications
Alcohol content: 13.5 ABV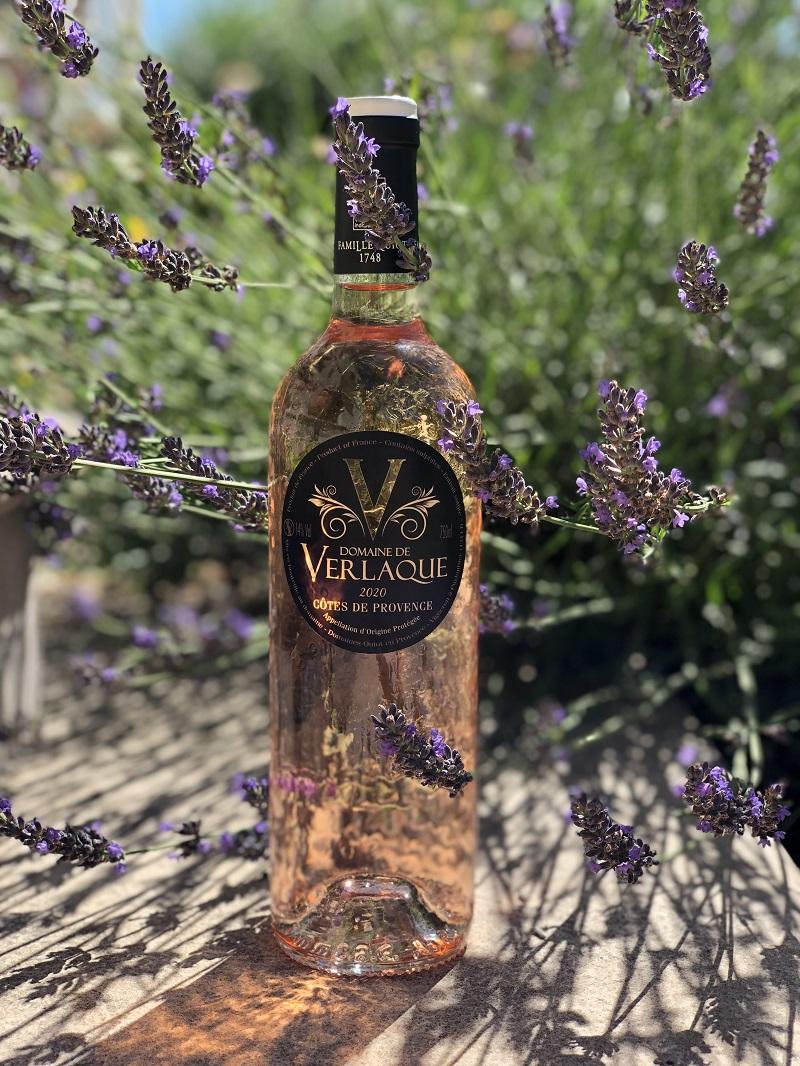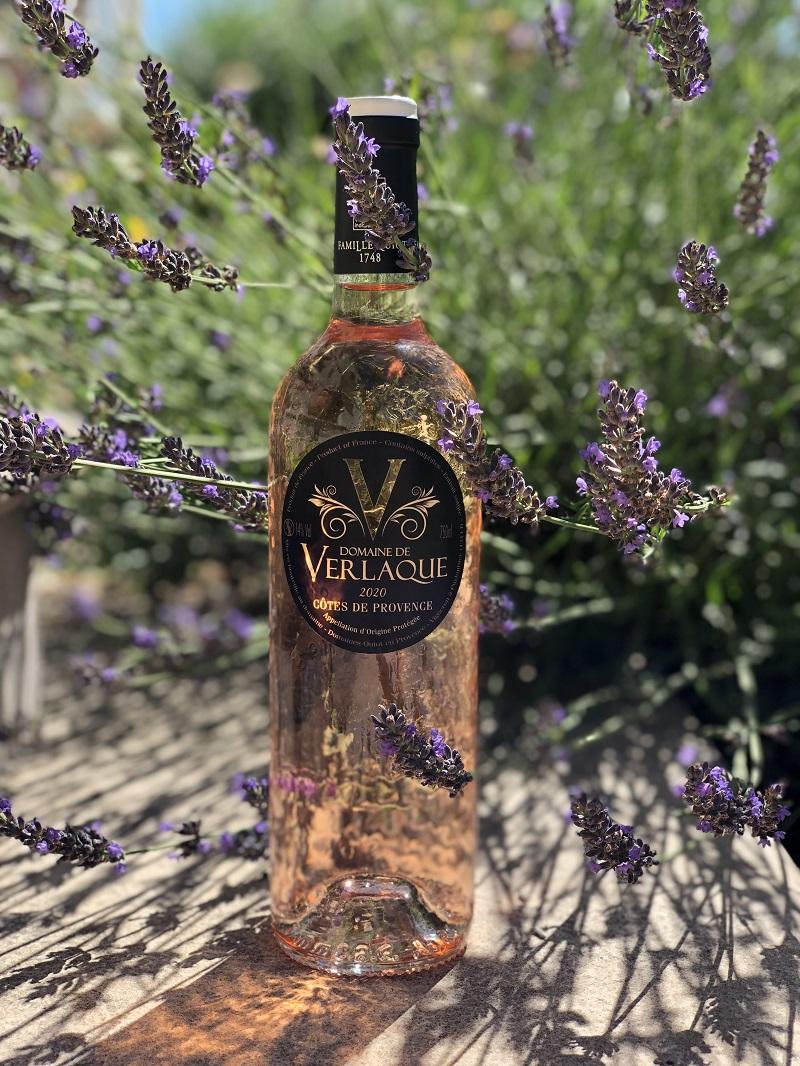 Advice
Serving
Serve chilled to benefit from the fullness of the delicately present aromas.
Ageing potential
Enjoy all year long
Visual appearance
Pale rosé with slightly grey reflections.
At the nose
White flowers bouquet.
On the palate
Freshness and delicacy.
Food and wine pairings
Aperitif, delicate Asian cuisine, salad, seafood such as shrimp.